---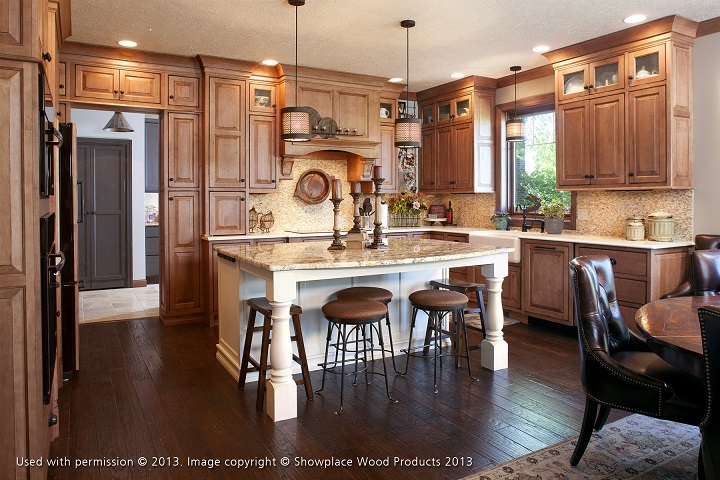 ---
At the heart of it, kitchen islands and breakfast bars can be interchangeable. They look and function similarly, offering extra counter space that is an ideal addition to any kitchen remodel in Kenosha, WI. Other benefits of kitchen islands and breakfast bars include:
Versatile use

Plenty of storage underneath

Size can vary according to available space

Great for storing and displaying favorite accessories

Acts as a divider between a kitchen's dining and work areas
How They Differ
A breakfast bar is essentially a kitchen island with a 12- to 16-inch countertop overhang, creating enough leg room and space for place settings for three to four people. It may be of the same height as the island counter, or it can be raised a few inches to hide kitchen clutter from view. To make sure every person eating on a breakfast bar has enough space, there should be 24 to 30 inches of elbow room.
A kitchen island doesn't have all these space requirements. The size depends only on how much space you have available.
Choosing Between Kitchen Islands & Breakfast Bars
Kitchen islands and breakfast bars are so similar, it's all going to boil down to how much space you have. If you can accommodate the space requirements of a breakfast bar, then go for it. However, if you will run into flow problems given the extra space breakfast bars need, you are better off getting a kitchen island. Got a galley or long kitchen? A kitchen island will not be a good fit because of your kitchen's narrow layout.
As expert kitchen remodeling contractors in Kenosha, WI, DreamMaker Bath & Kitchen of Southern Lakes knows remodeling needs are unique. This is why we take the time to understand your needs, so we can provide you with just the results you're looking for. To learn more about what we can do for you, simply give us a call at (262) 923-8721. We're ready to start a conversation!