---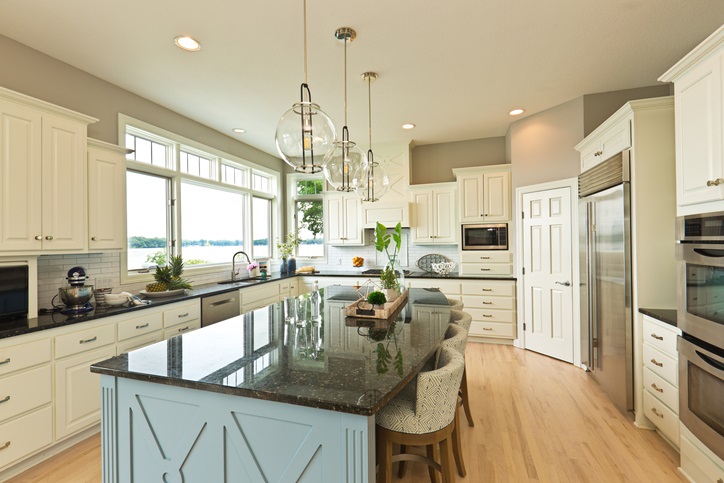 ---
While most things in a home come in standard measurements, kitchen cabinet and countertop heights (and widths, for that matter) don't. This is because individual needs have to be taken into account — and it just makes sense to design lower countertops for shorter individuals and higher ones for taller users when investing in a kitchen renovation in Kenosha, WI.
There is, however, a recommended standard distance from the top of a kitchen counter to the bottom of the wall cabinets above it: 18 inches. While this can certainly be adjusted to 15-20 inches to accommodate your needs, 18 inches is likely the ideal measurement that will allow you enough space on the countertop to work comfortably and to reach cabinet shelves with no trouble.
Designing for Comfort
Ergonomically speaking, while working in the kitchen, your elbows should be bent at a 45-degree angle as your hands rest on the countertop. If you try this out, you'll be able to take your own specific measurements to find the optimal counter height for your own size.
To find out what your best options are, here are some basic rules you can follow, depending on your height.
Those who are on the short side will work best with a countertop height of 32 inches.

If you are taller, consider a height somewhere between 38 and 39 inches.

For disabled or wheelchair-bound individuals, allow two to five inches above the standard wheelchair height of 29 inches, making a height of 31-34 inches ideal.

For a kitchen island, you can incorporate two different heights without affecting the entire kitchen counter surface. If you plan on incorporating an eat-in component to the island, a height of 42 inches would work, as you'll need to fit bar stools underneath the counter.
Design Your Dream Kitchen With DreamMaker
For more guidelines for the countertops for your home, look to the experts at DreamMaker Bath & Kitchen of Wooster. We have experienced in-house designers who can ensure that you get all the countertop space you need during your home renovation in Kenosha, WI. Just call us at (801) 203-3307 or submit our contact form to schedule a consultation.