---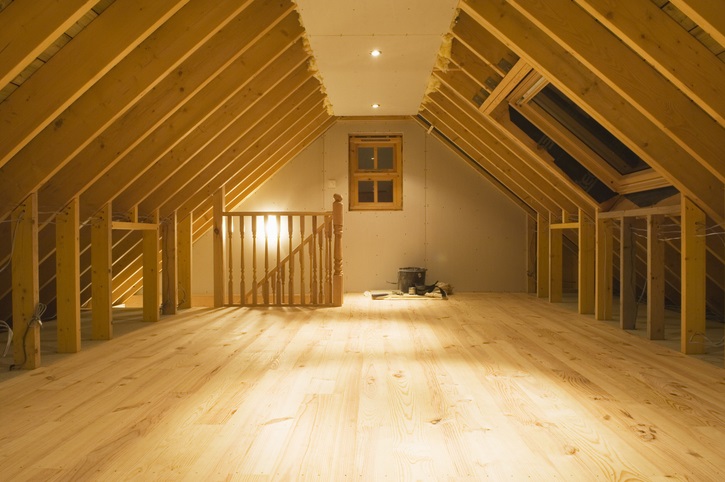 ---
Attic conversion is a great way to expand the livable space in a home. What's even better is that you likely won't have to pay as much as what a new addition or kitchen renovation in Kenosha, WI, would cost you. Depending on your needs, you can convert an attic into a home office, TV room, art studio or even a bedroom. The possibilities are endless!
Before planning a conversion, however, you need to make sure your attic is a good candidate. Here are some considerations:
Square footage – To be habitable, attic space should comply with the same requirements of all other rooms in a house. To pass code in most areas, a finished attic must have at least 70 square feet with a ceiling height of at least five feet.

Windows – Window area must make up at least eight percent of usable floor area. That means if your attic is 200 square feet, your window area has to be at least 16 square feet. Half of that window area must open to the outside.

Ceiling height – A minimum of 50 percent of the usable area must have ceiling heights of at least seven feet, i.e. 100 square feet of space in a 200-square-foot attic should have a ceiling height of at least seven feet.

Heating – A steady attic temperature of at least 68 degrees must be maintained by the home's heating system.

Support capability – Habitable attics are required to have load capacities of 30 pounds for every square foot. Determining attic floor strength also means knowing details about your home's framing, such as the depth and width of joists, how much space they have in between and what type of wood was used. Ultimately, however, building department officials are tasked with deciding whether or not your attic floor is strong enough.
DreamMaker Bath & Kitchen of Southern Lakes is here to make sure all your Kenosha, WI home renovation needs are addressed. With our experience and expertise, we are confident we have what it takes to make sure you only get the best results. To learn more about what we can do for you, simply give us a call at (262) 923-8721.