---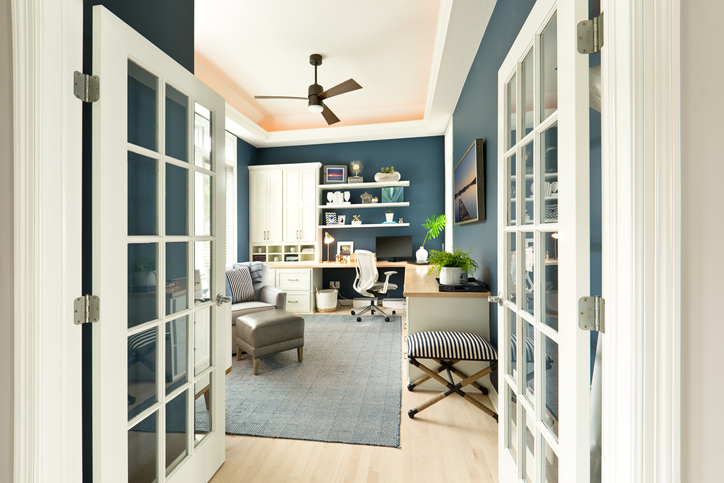 ---
If your home renovation in Kenosha, WI, includes an office remodel, be sure to think carefully about color. Simple changes to the workplace, especially changes that use color to good advantage, can boost your productivity and overall morale. Different hues and shades are said to ignite different feelings — some good and some bad. 
Top 5 Colors to Boost Productivity in the Workplace
All colors have potentially positive and negative effects, but if you're thinking of setting up a small office at home via a home renovation in Kenosha, WI, the following colors are said to be beneficial if used correctly:
Green. Green helps you feel tranquil, relaxed and rejuvenated. Besides the walls, you can incorporate more green into your workspaces simply by adding plants.

Blue. Another cool color, blue helps soothe one's mood — but from a more intellectual perspective. Shades of blue can promote deeper thinking and bring on more inspiration. Creatives are said to flourish in blue spaces. 

Red. Need to increase energy and create a sense of urgency? Use red. Purple — the combination of red and blue — is often used in spaces where workers need a creativity boost from cool-blue and a lift in energy from warm red.

Yellow. Commonly associated with optimism, self-assurance and happiness, yellow is best in small doses.

White. The ultimate accent color, white helps make a space feel bigger and cleaner, and generally helps people feel cheerful. 
Remember that balance and the use of the right color schemes in the right areas can affect your productivity month over month. 
Trust Our Design Expertise
For all your decisions on color, DreamMaker Bath & Kitchen of Southern Lakes is here to help. As one of the top home remodeling contractors in Union Grove, WI, we have what it takes to address all your interior remodeling needs. From full workplace rebuilds to a bathroom renovation in Kenosha, WI, learn more about what we can do for you and your home. Simply give us a call at (262) 923-8721 or fill out our online contact form. We hope to hear from you soon!