---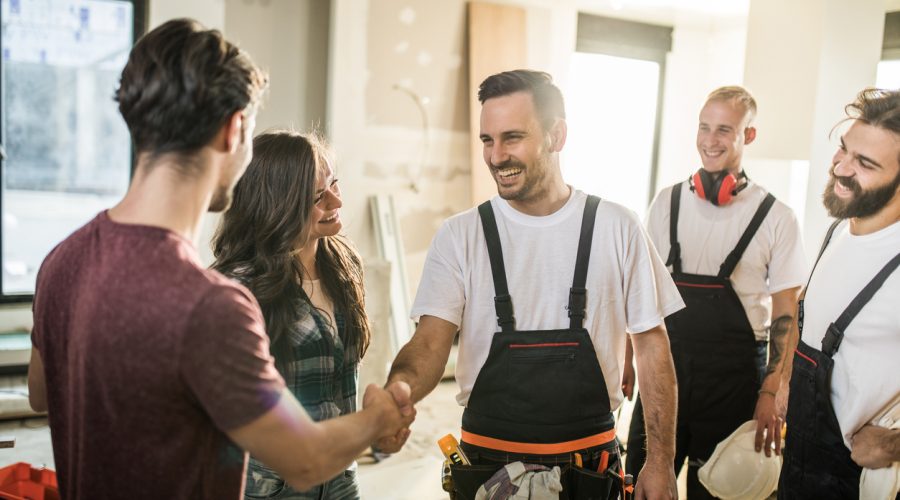 ---
When renovating your home, you'll be working closely with your remodeler until the project has been completed to your satisfaction. Needless to say, you want to choose a remodeling contractor that you'll enjoy working with. However, that can be a challenge when there are so many kitchen and bathroom remodeling contractors to choose from.
Finding a remodeler you can trust requires a level of scrutiny. In today's blog, we share some valuable qualities and qualifications to look for in your preferred contractor.
Communication Skills
Communication skills and rapport may seem like small things, but making sure that you and your contractor are always on the same page directly contributes to the success of the project. Regardless of the scope of your renovation project, you and your remodeler should always be able to communicate clearly regarding any change in the process.
Legitimacy
Always verify licensing and certifications before hiring a remodeler. Reputable remodelers have a physical address, liability insurance and workers' compensation coverage, as well as all the licenses required by the state. You should also talk to past clients and read customer reviews. Once you have these technicalities and legalities out of the way, you can then begin to narrow down your list of prospective contractors.
Empathy
Always remember that you are free to change your mind. Choose a remodeler that doesn't judge you or make you feel like an indecisive homeowner simply for changing your mind about renovation-related decisions. Remodelers worth hiring will instead focus on helping you realize your vision for your home.
Let's Start a Conversation!
Here at DreamMaker Bath & Kitchen of Southern Lakes, we understand that home remodeling projects can be overwhelming. As one of the leading bathroom and kitchen remodeling contractors in the area, our goal is to help you achieve your dream home while making you feel at ease. Call us today at (262) 923-8721 to talk about your home remodeling plans! We serve Union Grove, WI, and many surrounding communities.