---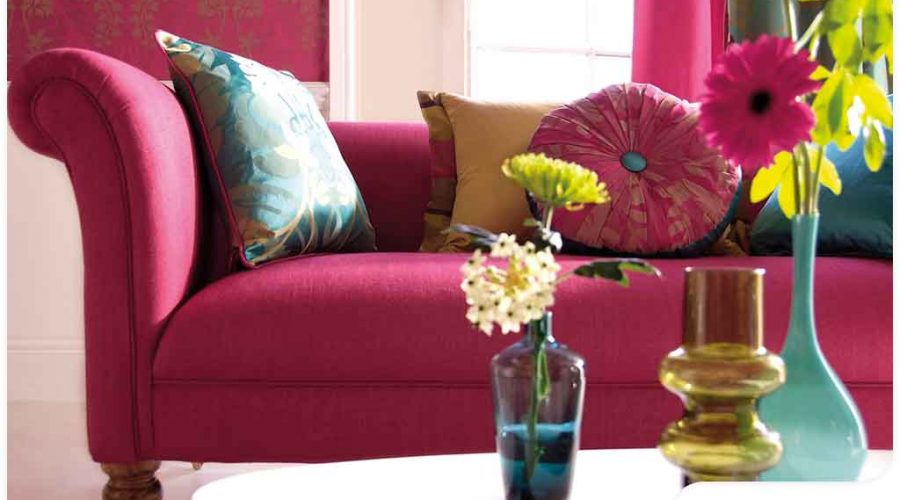 ---
Considering the recent popularity of contemporary design, it may come as a surprise that a current interior design trend features "granny" aesthetics. The style is called "grandmillennial," and in this blog, local remodeling contractor DreamMaker Bath & Kitchen of Southern Lakes takes a look at this old-yet-new style.

What Is Grandmillennial Style?

"Grandmillennial" is term a coined by online magazine House Beautiful as a blend of "grand" (as in grandparents) and "millennial." The design trend is centered on millennials who want something other than contemporary interior design. Grandmillennial design features traditional elements that some would consider "stuffy" or "outdated" — things that one would find in their grandparents' house.

Millennials in their mid-20s to late-30s spent their childhoods in homes where contemporary style was commonplace. Modern appliances and clean, angular lines were the norm. This preference for "old-timey" elements is less of a revolt and instead a habit of choosing what's "not modern" and applying it to their home remodeling plans.

Elements of Grandmillennial Style

The right combination of components can make a grandmillennial home look appealing. The key to pulling off this look is choosing pieces for their timeless qualities, not because they're antiquated. The following are some of the elements that you may find in a grandmillennial-style home.

Chintzy Patterns — You'll find multicolored fabrics with floral patterns on upholstery and window treatments, as well as accessories including wallpaper.
Heirloom Furniture — While real antiques can be costly to acquire, they look right at home in grandmillennial-style homes. Wicker baskets and furniture also pair well with grandmillennial decor.
Color & Detail — Grandmillennial style provides ample opportunity to use a wide color palette and a greater amount of detail. Wardrobes, closets and kitchen cabinets can even be hand-painted with details such as flowers.
Ruffled Skirts — Ruffled skirts add more detail to upholstery, curtains and tables. Details that add contrast, such as prints and embroidery, are also desirable.
Tips on Achieving the Look

In the wrong hands, a grandmillennial home can result in visual clutter instead of achieving a good balance between authenticity and timelessness. If antique decor and furniture isn't readily available, you can check out local antique shops or have some custom-crafted. Custom pieces may be costlier than their mass-produced counterparts, but one of their advantages is that they're made using durable materials and can last longer. Damaged antiques can also be repaired or restored.

Grandmillennial style gives you the opportunity to unleash your artistic side. Closet doors and other paneled components can be embellished with small flower paintings. Custom stamps can help save you time if you want to achieve a consistent look. If you are planning a complete grandmillennial interior renovation, a local remodeler can help you achieve the look that you want.

Let's Start a Conversation!

DreamMaker Bath & Kitchen of Southern Lakes is your leading local provider of bath, kitchen and closet remodeling services. Give us a call at (262) 923-8721 or fill out our contact form. We serve customers in Pleasant Prairie, Union Grove, Bristol, Salem and nearby areas.