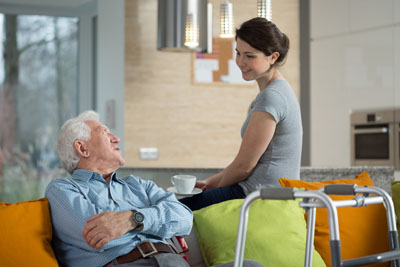 Are you finding it more and more difficult to move between the floors in your home? Aging can present a number of mobility issues. Don't let age prevent you from enjoying your home and completing the tasks you need to do! There are a number of great aging-in-place remodeling projects you should consider. Having your contractor install a stair lift, for example, can make moving around your home exponentially easier. There are a number of different types and styles of stair lifts to choose between, however. To help you determine what kind is best suited to you and your home remodeling project, here are the most important features to consider.
The Size and Shape of Your Staircase
The size and shape of the staircase in your home is an important factor. Is your staircase straight or curved? Knowing this will immediately narrow your stair lift search options.
Your Physical Condition and Abilities
Your physical condition should also be a consideration when planning your aging-in-place remodeling project. You may also want to speak with your contractor about a kitchen renovation or bathroom upgrade to make personal mobility in your home even easier.
Carriage/Seat Preferences
There are a number of different carriage types to choose from. You'll need to decide which will be best for your aging-in-place remodeling project.
Need Help Planning an Aging-in-Place Remodeling Project?
Do you think it's time for some aging-in-place remodeling? Whether you're planning a project for you or a loved one, it's important to begin consulting with a professional contractor as soon as possible. DreamMaker Bath & Kitchen of Southern Lakes, Kenosha, Racine, Burlington, and Lake Geneva can help! We offer a wide variety of remodeling, construction, and general contracting services. Visit our website for more information or to sign up for a free consultation. Call (262) 287–9170 to schedule an appointment today.
Aging-in-Place Remodeling Services
We are happy to serve the Southern Lakes area. Our service area also includes Kenosha, Racine, Burlington, and Lake Geneva. We also serve Pleasant Prairie, Union Grove, Salem, Bristol, Sturtevant, Somers, Paris, Twin Lakes, Brighton, and Kansasville.