---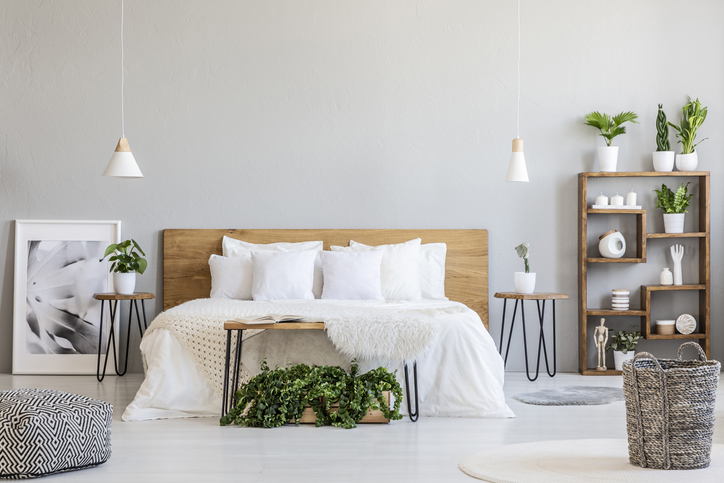 ---
The right color scheme can transform your bedroom and turn it into a more relaxing and comfortable space. Colors that make you feel good can also help you have a better night's sleep. DreamMaker Bath & Kitchen of Southern Lakes, an interior remodeling expert, explains more.
White
White is a classic and for good reason. A well-designed white color scheme can make your space feel more calm, comfortable and clean. When designing around the color white, make sure to throw some small accents of color here and there. These accent colors will prevent your bedroom from looking boring and monochromatic.
Shades of Blue
Light grays and blues look serene and relaxing. Consider using pale blue, navy blue, aqua, teal, bright blue and other similar colors. If you choose to design your bedroom around the color blue, then paint the walls a neutral color for best results.
Pale Yellow
Pale yellow looks warm and optimistic, making a bedroom look more comfortable and welcoming, particularly if your bedroom has plenty of natural materials like wood. If you don't want to go all-out with yellow walls, consider using this pale yellow on the bedding and painting the walls a neutral color like white. Leave your windows as bare as possible because natural light complements this color scheme.
Let's Start a Conversation!
DreamMaker Bath & Kitchen of Southern Lakes has been in business for many years, and you can rely on us for all of your home renovation needs. We owe our success to our strong Code of Values, superior workmanship and great customer service. We serve many areas including Union Grove, WI. Call us at (262) 923-8721 to learn more about our remodeling services or to request  an appointment.