---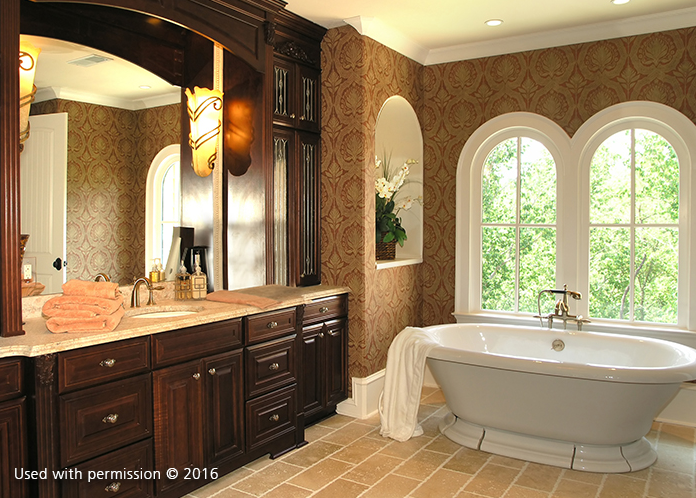 ---
A major bathroom remodel can offer an enormous payoff in terms of improving your lifestyle and adding value to your home. However, you need to prepare for this project to get the right results. In today's article, DreamMaker Bath & Kitchen of Southern Lakes, one of the leading bathroom remodeling contractors in the area, shares some do's and don'ts to achieve a successful bathroom renovation.

Don't Focus on Trends
Try not to get too caught up with current design trends when planning your bathroom remodel. Remember that this project will have a long-term impact on your home's appearance and function. You can't go wrong with timeless fixtures and designs that won't lose their appeal.

Do Choose the Right Surfaces
The surfaces you choose for your bathroom remodel should be both beautiful and functional. We recommend materials that can handle plenty of wear and tear as well as moisture. One of the best choices for a bathroom is porcelain tile, which can resist bacteria and staining.

Don't Rearrange the Plumbing
While this won't be feasible for all projects, a good designer may be able to help you plan your remodel around existing plumbing. Unless absolutely necessary, try not to make changes to your home's plumbing system because this is costly and time-consuming.

Do Follow Local Codes
The best bathroom and kitchen remodeling contractors know that there are few things more important than following all local building codes during a remodeling project. They guide design best practices and ensure the safety, accessibility and functionality of the finished space.

Don't Forget About Lighting & Ventilation
It's important to make sure that your new bathroom is adequately ventilated and properly lit. This helps the space look inviting and stay cleaner. Layer your lighting to set the mood for different purposes: the morning rush, bedtime prep, relaxation and more.

Contact DreamMaker Bath & Kitchen Today
Count on DreamMaker Bath & Kitchen of Southern Lakes for all of your bathroom remodeling needs. We're one of the best home remodeling contractors in our area and known for our dedication to ethical excellence and superior craftsmanship. We can make your bathroom remodeling project simple and hassle-free. We serve many communities including Union Grove, WI. Call us at (262) 923-8721 or complete our online form to start a conversation!