---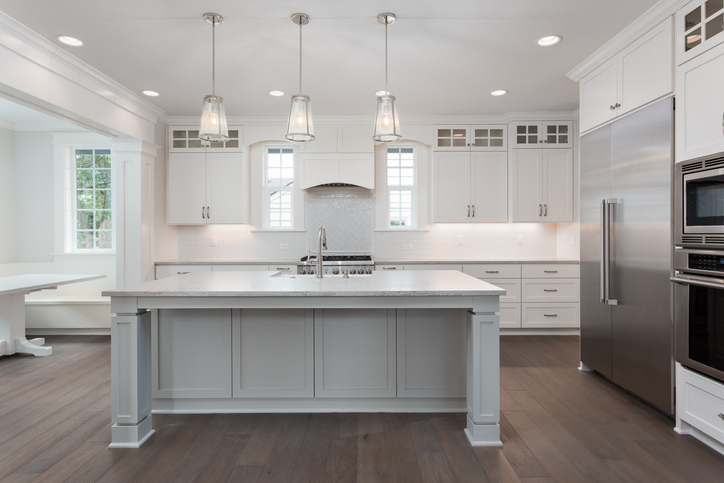 ---
Foodies and those who love cooking at home often dream of having a more beautiful and fully equipped kitchen. If you are thinking of upgrading your kitchen to meet your cooking and food preparation needs, here are some of the things that should be on your wishlist!
Organized Kitchen Pantry
Of course, you want all your go-to ingredients in one place, but you also want them organized so that you can easily and quickly find what you need, when you need it. Pull-out pantries are popular because they are great space-savers. However, there are also other design options to choose from. Trusted kitchen remodeling contractors such as DreamMaker Bath & Kitchen of Southern Lakes can recommend the best pantry design based on your kitchen space and your needs.
Kitchen Island
A kitchen island creates an extra space for food preparation and may even double as a breakfast bar. It can also be designed and built to have additional storage.
Up-to-Date Appliances
Cooking and baking will be more enjoyable when you have the latest appliances. Today's kitchen appliances are also made to be energy-efficient, so investing in new appliances is a win-win.
Sufficient Storage
Kitchens can easily get cluttered, so it's important to ensure that your kitchen has sufficient storage space. Make the most out of every nook and corner by adding shelves and drawers where possible.
Convenience, Accessibility & Safety
Updates that aim to improve convenience, accessibility and safety are always worthy investments over time. Make sure that your kitchen is well-lit and the floor is not slippery.
Want to achieve your dream kitchen? DreamMaker Bath & Kitchen of Southern Lakes is the kitchen remodel contractor you can count on for top-notch service and assistance! Give us a call today at (262) 923-8721 or submit our online contact form to schedule a free consultation. Let's start a conversation about your kitchen remodeling goals! We serve clients in Union Grove, WI, and the surrounding areas.