---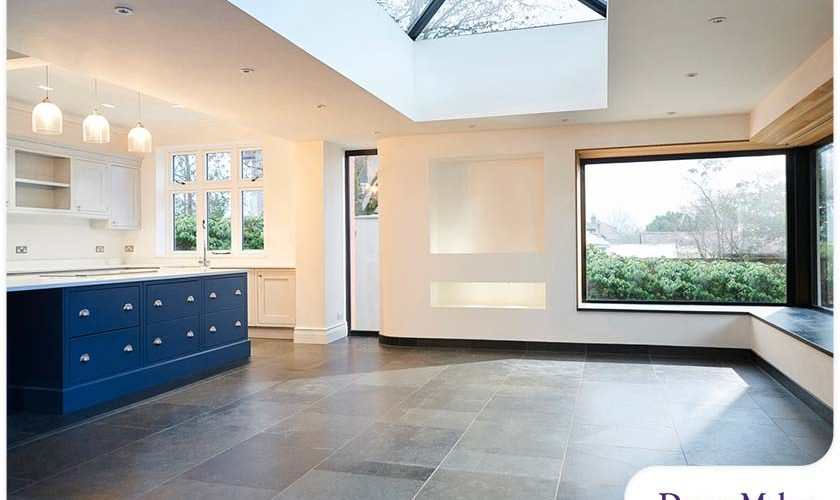 ---
An addition not only allows you to create another functional living area, it also gives you the rare opportunity to incorporate green features into the space from the ground up. This means every aspect of the home addition, from roof to foundation, can be optimized to be as energy-efficient as possible. DreamMaker Bath & Kitchen of Southern Lakes, the premier remodeling contractor in the area, shares some of the ways to ensure your home addition includes green remodeling practices.

Maximize insulation. Whether you're building a game room or an extra bedroom, you'll want to make sure the space can maintain a consistent indoor temperature. This means maximizing the room's insulation to prevent drafts and significant energy loss. Consult your trusted local home remodeling contractor about which type of insulation will work best for your new space.
Have energy-saving windows installed. Windows are more than just design elements that help your home make a good impression from the curb. They also play a huge role in keeping your living areas comfortable and energy-efficient. When investing in a home addition, pay attention to the windows installed in the space. Make sure they are double-paned and come with low-emissivity glass for better performance.
Keep natural light and ventilation in mind. Increasing your access to natural light is always a good idea. Consider adding skylights, solar tubes or light shelves to your home addition. Not only are they efficient to lower artificial lighting costs, they can also enhance the look of the space. Think about directing fresh air into the room as well. Have a couple of double-hung or casement windows installed on opposite walls to create effective cross-ventilation.
Use compact fluorescent bulbs. These options use up to 75% less energy than standard incandescent bulbs and last about 10 times as long. Just don't forget to augment them with other types of lighting. A combination of lighting allows you to set the mood in the new space or perform detailed tasks easily (such as reading or putting on makeup), all while also saving a considerable amount of energy.
Install low-flush toilets and low-flow shower heads. If you're adding a new bathroom to your home, consider these features for the space. By upgrading to water-conserving fixtures in a bath space, you can cut water use by up to 60% or more. This, in turn, translates to lower utility bills.
Talk to Our Pros
With our top-tier products and solutions, DreamMaker Bath & Kitchen of Southern Lakes is your go-to company for quality home additions. We serve the areas in and around Kenosha, Burlington and Union Grove, WI. Call us today at (262) 923-8721 or fill out this contact form to schedule your consultation.