---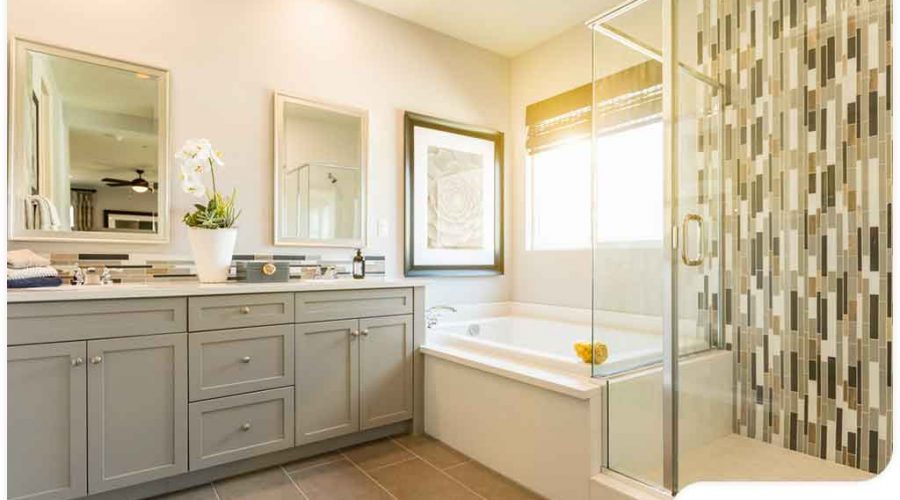 ---
If you're in the process of planning a bathroom remodeling project, you're probably keeping an eye on the latest design trends and whether they're a good fit for your home. Here's a look back at what was big in bathroom design last year, plus other key insights from the 2019 U.S. Houzz Bathroom Trends Study.

The study surveyed 1,360 U.S. homeowners about their recent or planned master bathroom renovation projects.

Emphasis on Relaxation

According to Houzz's findings, 45 percent of renovating homeowners said they use their bathrooms for relaxation, and considered cleanliness and a lack of clutter to be two of the most important must-haves.
To achieve a relaxing, spa-like feel, most homeowners chose neutral tones like white, gray and light woods for their walls, flooring and vanities.

Shower Size Upgrades

The 2019 survey saw many bathroom renovation projects that focused on increasing shower size. Four in five homeowners upgraded both the size and the look of their showers. In contrast, less than a quarter of renovating homeowners chose to expand the overall footprint of their bathroom.

Transitional & Modern Bathrooms

Most of the surveyed homeowners who decided to change the style of their bathroom chose transitional and modern styles, both of which have been steadily gaining popularity over contemporary and traditional designs. It seems most people enjoy a happy medium: clean, simple lines without the overly sleek feel of many contemporary bathrooms.

Bathroom Features on the Rise

Features growing in popularity among renovating homeowners include water-saving fixtures like dual-flush toilets and low-flow showerheads, as well as resilient materials like vinyl and engineered wood flooring.

Let's Start a Conversation!
Count on DreamMaker Bath & Kitchen of Southern Lakes for all your home remodeling needs. As the area's leading bathroom remodeler, we're ready to help you plan, design and create the spa-like sanctuary of your dreams. Call us today at (262) 923-8721 or fill out our contact form to request a free estimate. We serve Milwaukee's southern suburbs.