---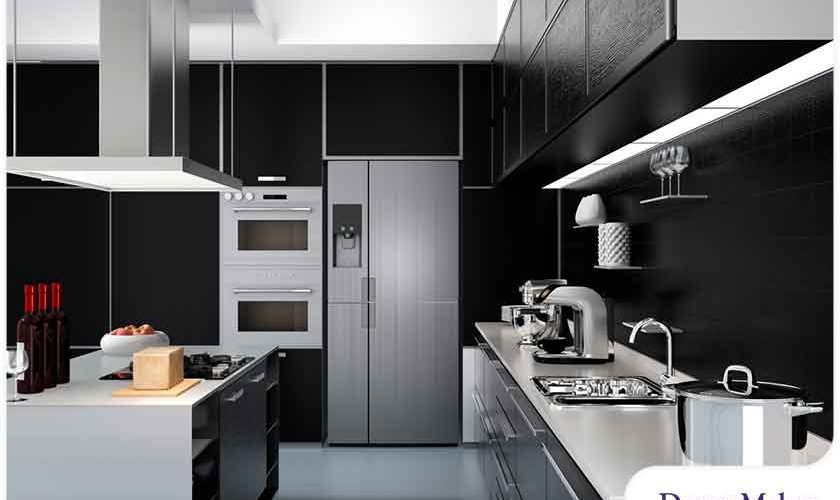 ---
2021 is almost here! With the new year comes another opportunity to give your kitchen a new look. Let the trusted kitchen remodelers of DreamMaker Bath & Kitchen of Schaumburg share some inspiration with the biggest kitchen trends!

A Plethora of Cabinet Colors

Many experts predict the decline of the all-white kitchen aesthetic, paving the way for a pop of color within the space. Cabinets painted with shades of blue, green and other neutral tones exude a natural vibe to enhance the kitchen's appearance. Dramatic colors like black, navy, emerald green and even plum provide a dramatic and luxurious feel. Expect these to show up in modern homes next year.

Two-Color Combos

Next year will also see the rising trend of combining two colors in kitchen cabinets. This adds an interesting visual. Deep, dark units can be juxtaposed with lighter shades on the walls and countertops for added depth and character.

Smart Storage

Storage is key, especially in a kitchen with a lot of clutter, from dry goods to cookware. Well-located storage tucked away from view can help improve the space's aesthetic. Take advantage of discreet storage by incorporating a wall-to-ceiling pantry in your kitchen remodeling plan.

Hidden Appliances

While it is good to have the latest kitchen technologies, they can add to the clutter. To make the kitchen space look less messy, why not hide them in cabinets? Many modern kitchens today have a fridge or dishwasher that is concealed behind cabinet doors. A hidden station allows you to stash morning essentials like the coffee maker or toaster.

Multi-Level Islands

If you have enough space in your kitchen, an island can boost your prep and storage space. One trending design feature to consider involves an island with either a cantilevered design or varying heights on opposite sides. Nothing beats a kitchen that has a multi-functional area for preparing meals and entertaining guests.

Let's Start a Conversation!

Count on DreamMaker Bath & Kitchen of Schaumburg for your kitchen renovation needs. Our team of specialists is committed to delivering a plan that meets your specific needs, with a subtle touch of the latest design trends. Call us today at (847) 973-5097 or fill out our contact form to schedule an in-home or virtual consultation. We serve homeowners in Schaumburg, Elk Grove, Barrington and the nearby communities.