---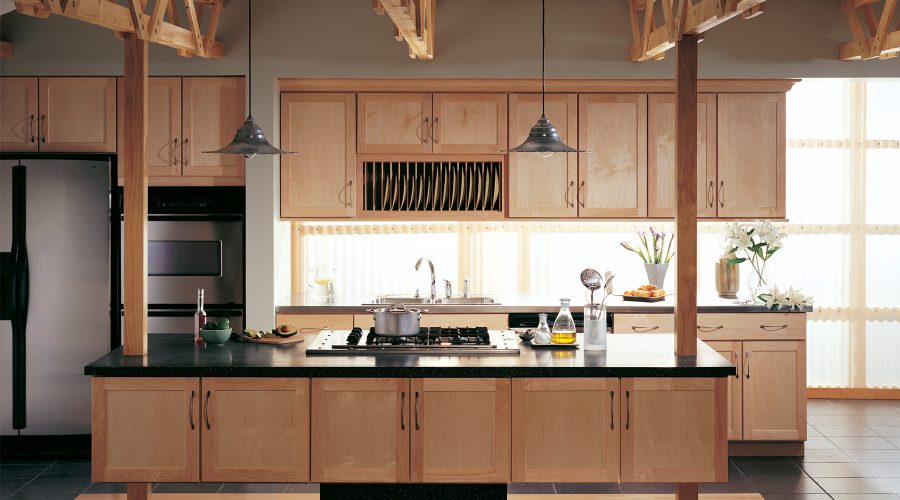 ---
As a homeowner, you need to have a clear vision and a solid plan of execution when planning a kitchen remodel. It may sound daunting, but considering the potential delays and increase in costs should something go wrong, you should definitely aim for getting the kitchen design right the first time around. The kitchen remodelers at DreamMaker Bath & Kitchen of Schaumburg share some of our expert kitchen renovation ideas to get you started.

Don't Rush Things

If you're remodeling for an immovable deadline (perhaps for an upcoming holiday), you may need to make some compromises to finish your project in time. When rushed, kitchen renovations tend to get stressful, and results can become less predictable.

Invest in Quality Cabinets

Storage is an important element of kitchen remodeling design, therefore investing in quality cabinets is a must. You need cabinets that can withstand daily use, so look for sturdy framing first before deciding on the door finishes. One of the greatest advantages of having durable cabinets is if you decide to give your kitchen a makeover, you don't have to have new cabinets built; simply have them refaced and it will be like having new cabinets at a fraction of the cost.

Consider Smart Appliances

Smart kitchen appliances can make your kitchen tasks easier. A smart range hood that helps you time your cooking while letting you stream video (great for following recipes in video format) can make following new recipes much easier. Containers that send alerts if you're about to run out of staples like flour, eggs or sugar can also be helpful if you're dropping by the grocery store.

Choose the Right Kind of Flooring

The right flooring material can make a big difference. Two of today's most popular kitchen flooring options are tile and wood, each offering its own unique set of features and benefits. Tile handles spills and stains well, and does not require much maintenance. If you are looking into having radiant floor heating installed in your kitchen, tile will remain stable under extreme temperatures. It also comes in a wide selection of colors that makes it easy to coordinate the floor with the cabinets and other kitchen components.

Hardwood blends in well with almost every color palette and has unique aesthetic benefits. Wood flooring also has some cushioning properties that can help reduce strain from standing while working in the kitchen.

Don't Forget Lighting

The kitchen is one of the places that requires multiple types of lighting, which can be grouped in three categories: general lighting, highlight lighting and task lighting. In addition to its aesthetic effects, the right combination of lighting also makes kitchen tasks such as food preparation and cooking easier.

Let's Start a Conversation!
DreamMaker Bath & Kitchen of Schaumburg is your leading provider of kitchen renovation services. Give us a call at (847) 973-5097 or fill out our contact form if you live in Palatine, Arlington Heights, Elk Grove Village or another northwest Chicago suburb.