---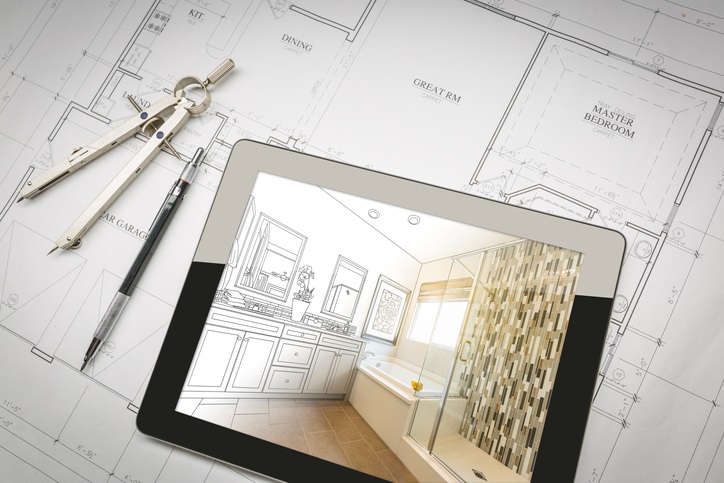 ---
Home renovations are generally worth it but they can be stressful affairs. There is so much noise when people are working on your home and everywhere you turn you'll find dust and debris. It can be very chaotic, particularly if you have young children. In today's post, DreamMaker Bath & Kitchen of Schaumburg, one of the top kitchen remodeling contractors in our local area, will give you tips to help you survive a major home remodeling project.
Hire a Professional
Even if you think that you're handy with tools, it's always best to hire a professional to do things for you. A professional remodeling company has the experience, resources, training and tools necessary to complete a project in the quickest and most efficient manner possible. Hiring a professional means you will get to enjoy the results of your newly remodeled home sooner. You will also have peace of mind because you won't have to worry about a thing.
Focus on One Project at a Time
Even if you want to save time, it's always best to focus on one project at a time if you are planning to improve your home. Remember that you and your family will still need to eat, bathe and perform all of your home activities. It will be incredibly stressful if you renovate your bathroom and kitchen at the same time. In addition to taking things one at a time, you will also have to set up a makeshift kitchen or bathroom ahead of time. During a renovation, you won't have access to the room you want to remodel.
Treat Yourself
It can be very tempting to focus on managing and preparing for your home remodeling project all the time, but you need to take time for yourself too. Treat yourself to something great while the project is going on. There's no reason to deprive yourself of good things just because you are working hard on making sure that your remodeling project is a success. Go ahead, you deserve it.
DreamMaker Bath & Kitchen of Schaumburg is the leading home remodeling services provider in our local area because of our excellent customer service and first-class services. Our company is known for our superior craftsmanship and our Code of Values™. We hold ourselves to the highest ethical standards possible and we do our best to make our customers remodeling dreams come true. Call us at (847) 973-5097 to learn more about our services and products or to schedule a consultation.