---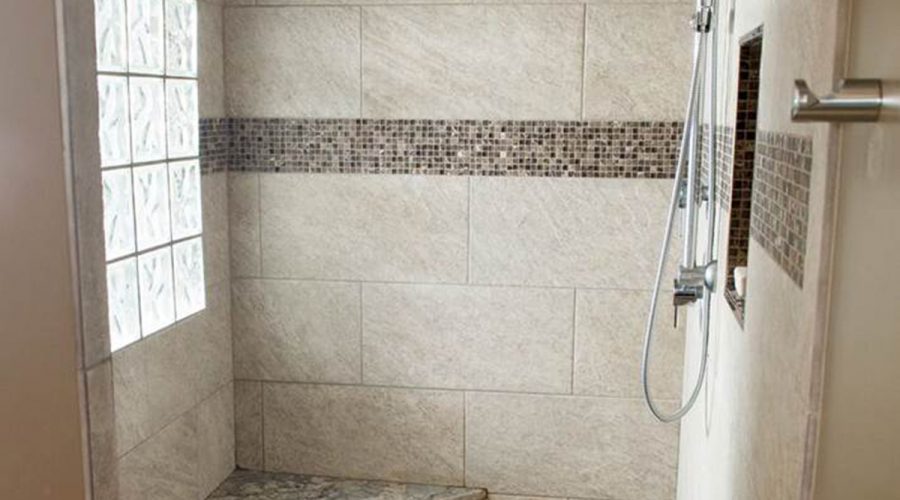 ---
You'll need to make a lot of decisions when planning a bathroom remodel. For instance, you'll need to determine your bathroom's overall color scheme, choose the right textures and finishes, and figure out the best bathroom fixtures for your needs.
Another decision you'll need to make is choosing the kind of floor you want for your shower. DreamMaker Bath & Kitchen of Schaumburg, one of the top bathroom remodeling contractors in our area, discusses the pros and cons of tiled shower floors and pre-made shower pans.
Tiled Shower Floors
A tiled shower floor is a good option for homeowners who want a seamless look throughout their new bathroom. For example, you can continue the tile design from the bathroom wall into the shower floor. Or you can coordinate the colors and designs of your wall tiles and floor tiles to create a specific aesthetic. Tile floors have a few disadvantages, however. They are more expensive because you'll need to pay for the installation labor. Installing a tile floor will also take longer to complete.
Tile floors require regular maintenance. You will need to routinely clean and re-seal the tiles to preserve their beauty. In addition, depending on your bathroom's design, your bathroom remodeling project might take longer because your remodeler might need to order different kinds of tile.
Pre-Made Shower Bases
Pre-made shower pans do not have the luxury appearance of tile floors, but they have their own unique advantages. They are often perfect for bathroom remodeling projects where time or budget is a concern. Pre-made shower pans and bases are quick and easy to install. They are also easy to maintain because they are made of easy-to-clean materials. Pre-made shower pans can have functional features like built-in seats and slip-proof surfaces.
Design Your Dream Bathroom With DreamMaker
DreamMaker Bath & Kitchen of Schaumburg can help you with your upcoming bathroom renovation including planning the best design for your bathroom. We will use our full-service remodeling approach to assist you throughout the entire remodeling process, from planning to execution. Call us at (847) 943-5097 to start a conversation!