---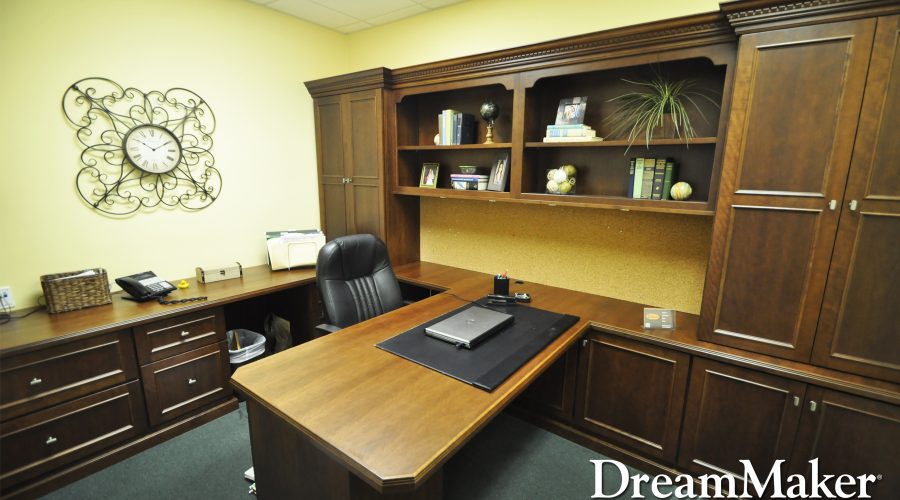 ---
Working from home is a definite perk, but if your home office is not properly designed then your productivity might actually suffer. Your home office shouldn't be too casual if you want to get things done. In today's article, DreamMaker Bath & Kitchen of Schaumburg, a top home remodeling contractor, explains what you need to know when designing a home office.
Setting Up Your Home Office
The first thing you'll need to do is to ensure your home office has enough lighting and ventilation for you to feel comfortable while working there. Ideally, the space needs to be separate from other areas of your home to reduce distractions.
When setting up your home office, you need to consider several factors. First is your equipment. You will need adequate space for any equipment and supplies your job requires. Next, you'll need good lighting. Consider using a combination of general and task lighting if natural light is inadequate or unavailable. Privacy is also important, particularly if clients and colleagues will be visiting your home office.
Planning the Layout
Next, you'll have to think about your home office layout. Your home office needs to have adequate storage options and these storage options need to be logically arranged. The more organized everything is, the less stressed you will feel while working. Finally, you should invest in ergonomic chairs. Your health and comfort are important to your productivity.
Get Inspired With DreamMaker Bath & Kitchen
DreamMaker Bath & Kitchen of Schaumburg can make all of your home remodeling ideas a reality. We focus on helping our clients throughout the entire remodeling process, from design through installation. We have a reputation for superior craftsmanship, great customer service and ethical excellence. Call us at (847) 943-5097 to learn more about our services and products, or to request a consultation.