---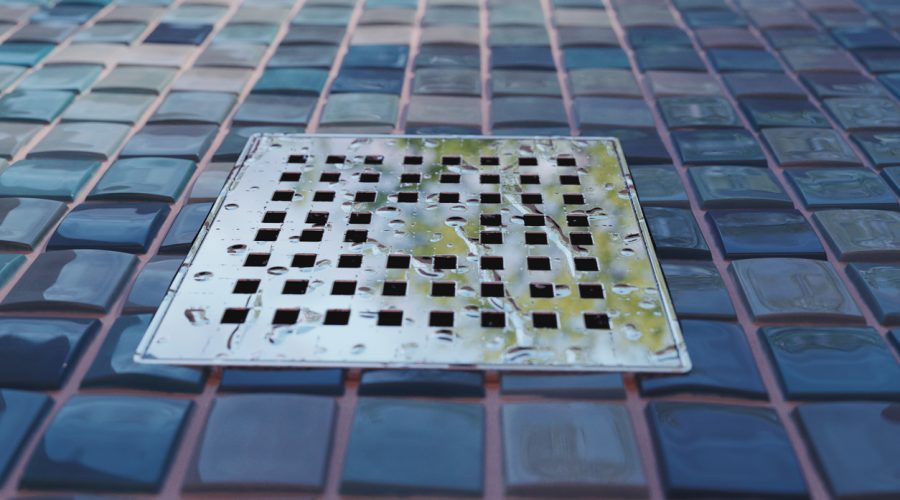 ---
There's a great shower drain at the core of every great shower design. Smart bathroom remodel designs include a shower drain that delivers on both style and function — one that fits the aesthetic of your design and gets the job done. 
Types of Drains
Shower drains essentially fall into two types: point drains and linear drains. Most common are point drains, what we usually see located in the middle of the shower floor. The floor is typically sloped from all directions down to the drain. Point drains are available with square or round drain grates. 
Long and narrow, linear drains are beautiful and stylish, which likely accounts for their popularity in recent years. Available in lengths of up to 72", this type of drain is commonly placed along one wall of the shower, with the floor designed to slope gently and evenly toward the drain. 
Both types of drains are equally efficient at directing water away. Point drains, however, cost significantly less than linear drains.
Style & Finish
Perhaps the most important part is selecting the style and finish of your grate. For the grate, bathroom remodeling contractors recommend choosing a finish that ties together with the rest of the bathroom fixtures. Style will certainly be a matter of personal choice, but most homeowners do like those that add a bit of flair to the shower floor. 
A tileable grate is yet another sleek option to be considered. The same tile used on the shower floor is adhered on the top of the grate; the water drains around the edges of the tiled grate, which blends in seamlessly so as to be nearly invisible.
How Can We Help?
DreamMaker Bath & Kitchen of Schaumburg can transform your home and make it more functional and beautiful. We are one of the leading home remodeling contractors in our local area because of our many years of experience, excellent customer service and superior craftsmanship and products. Call us at (847) 973-5097 to request an appointment.