---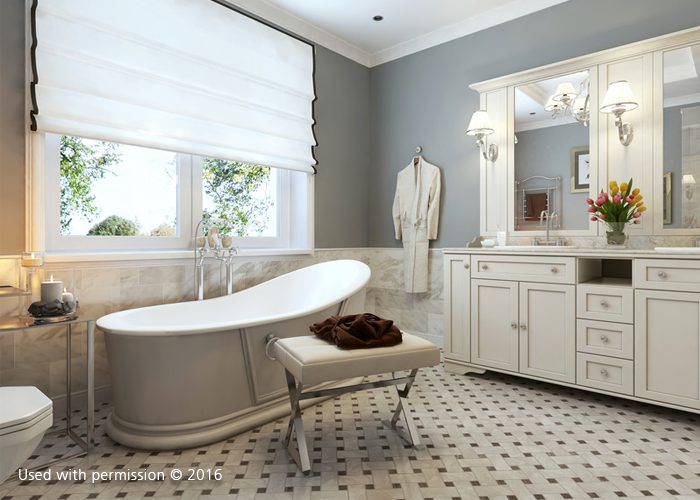 ---
Imagine waking up in the dead of night to use the bathroom, only to be greeted by a cold floor. This is an everyday occurrence if you don't have a radiant floor heating system. If you're considering installing heated floors in your bathroom, it's best to know the pros and cons first.
In today's blog post, home renovation company DreamMaker Bath & Kitchen of Schaumburg shares the benefits and setbacks associated with heated bathroom floors.
How Do Heated Bathroom Floors Work?
More and more households in the United States are choosing to have radiant floor heating installed, but the concept of heated floors is not new. Unlike traditional heating systems, radiant heating systems warm up the floor itself instead of the ambient air. The temperature of heated floors, controlled by thermostats, is typically set between 80 and 85 degrees.
The Pros of Heated Floors
Depending on the size of the room, radiant floor heating can evenly warm up the entire space due to heat radiation. Heated floors are also maintenance-free (if installed right and covered by warranty). You won't be bothered by any noise either. Perhaps the best part is that heated floors are at least 25% more energy-efficient than forced-air systems!
The Cons of Heated Floors
Like other bathroom renovations, heated floors do have their downsides. For one, the initial installation cost of radiant heat flooring can be a little steep for some homeowners. Note that flooring must be completely removed before the system can be installed, so it's best to complete this project as part of a larger remodel.
Design Your Dream Bathroom With DreamMaker
Here at DreamMaker Bath & Kitchen of Schaumburg, our goal is to help you turn your dream home into reality. Give us a call today at (847) 973-5097 and let's start a conversation!