---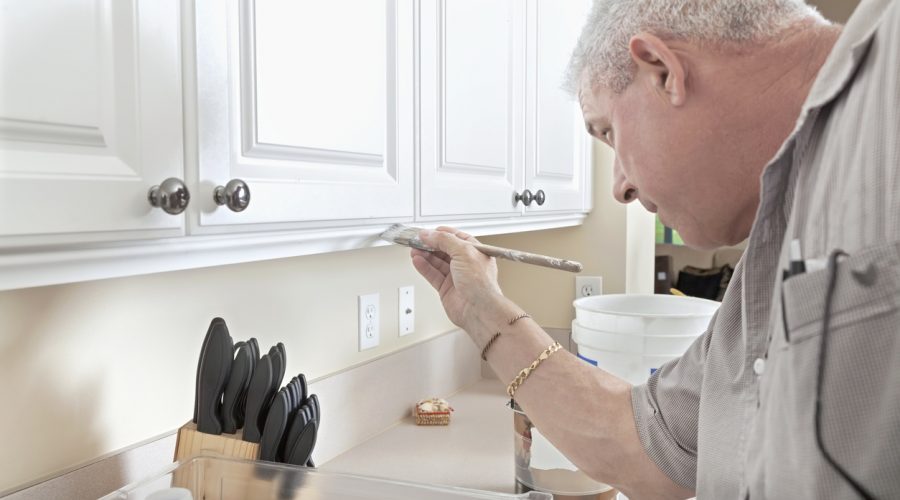 ---
For most people, the kitchen is the heart of the home. It's where people naturally gravitate, whether to share meals or just talk and catch up with the day. Because it's a room where you spend so much time daily, it makes sense that you want the kitchen to reflect your personality and tastes. But savvy kitchen remodelers caution against expressing your tastes too much in the hues you choose for this space. 
The Case for Going Neutral
You love purple, but you might not want to have your entire kitchen done in a purple color scheme. That may come across as kitschy to someone who isn't quite as fond of the color as you are. When considering a color palette for the kitchen, experts say you're better off sticking with neutral shades like white, beige or grey. Used as a foundation color, neutral hues can be matched with a larger spectrum of colors yet allow for a timeless vibe that can enhance the value of your home.
A neutral palette can provide a great canvas for you to express your style in more subtle ways, yet still allow for potential buyers to envision personalizing the space to suit their own tastes if they're thinking of buying your home. Bring in the colors you love by accessorizing in a variety of ways — with a rack of colorful dinnerware, a bunch of flowers or a patterned rug on the hardwood floor. 
Adding Personality
Change around the decor to reflect the season. Set up a small display of collectible plates from places you've travelled or elect to grow an indoor herb garden. Whatever you choose to do in the way of putting your stamp on things can be done in a quiet way. 
Think about adding texture to enhance your neutral kitchen. A glass tile backsplash can lend visual contrast and reflects light differently throughout the day. Choose your materials carefully and experiment with what works and looks good.
Let's Talk About Your Kitchen
DreamMaker Bath & Kitchen of Schaumburg, the top kitchen remodeling company in our area, is just a quick call away. Count on us for all of your contemporary kitchen remodeling needs. Call us at (847) 973-5097 to request an appointment.