---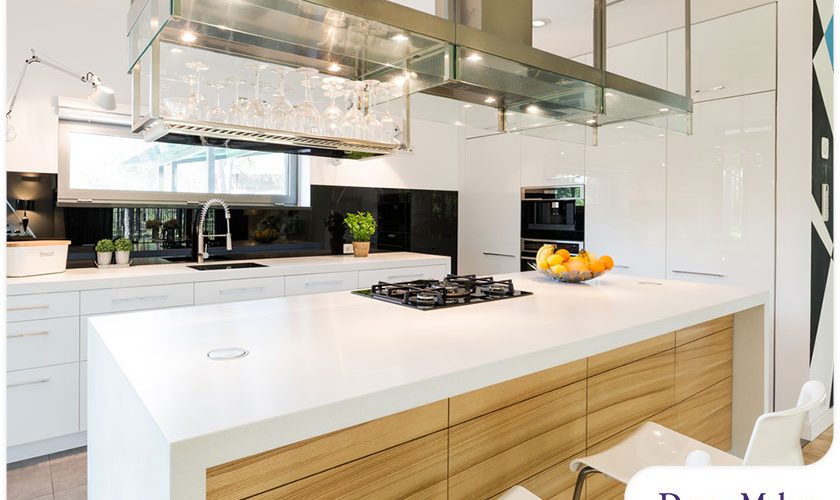 ---
The kitchen island offers the perfect spot for casual dining when you incorporate a breakfast bar. But the big question is will the breakfast bar work better if it's counter-height or bar-height? DreamMaker Bath & Kitchen of Schaumburg, one of the area's trusted kitchen remodelers, answers that and more here.

If You Choose a Bar-Height Breakfast Bar
Most elevated breakfast bars are about 42 inches off the floor. A bar-height breakfast bar helps conceal any clutter that accumulates in the work section of the kitchen island, such as dirty dishes. It also serves as a terrific place to serve snacks and appetizers when you're hosting a big party.

Another handy thing about an elevated breakfast bar: it allows you to work in the kitchen without bumping into family or guests. They'll still be able to interact with you, but the raised seats and countertop separate them from the work area. If you have a table positioned near the elevated bar, the height of the seats adjacent to these two surfaces can create a nice visual variation. Consult kitchen renovation expert DreamMaker Bath & Kitchen of Schaumburg about incorporating this design option into your kitchen space.

Cons to Consider With an Elevated Breakfast Bar
The taller seating can be a bit tricky for small children and older adults to navigate. You'll want to pick seats with a back and armrest that can support them. The raised bar also results in a little more cleanup because you'll be wiping down two countertops instead of one.

If You Choose a Counter-Height Breakfast Bar
Unlike an elevated bar, this design choice gives you a single continuous surface for both work and dining. When you're serving food buffet-style or working on a large project, having an expansive counter can be very useful. A one-level breakfast bar provides a clear line of sight, making your kitchen space feel larger and look more open.

The standard for counter-height breakfast bars is 36 inches. A counter-height breakfast bar allows you to emphasize the beauty of your quartz or granite countertops with one continuous piece of material.

Cons to Consider With a Counter-Height Breakfast Bar
One downside is that counter-height makes everything visible in the kitchen, including those piles of dishes and leftover food. If the kitchen island has a sink, containing spills and splashes can also be difficult.

Let's Start a Conversation!
Whether you've decided on a bar-height or counter-height breakfast bar, it pays to hire a professional like DreamMaker Bath & Kitchen of Schaumburg to integrate this design option into your kitchen. We proudly serve homeowners in Barrington and Elk Grove, IL, along with the nearby areas. Call us today at (847) 973-5097 or fill out this contact form to schedule a consultation.