---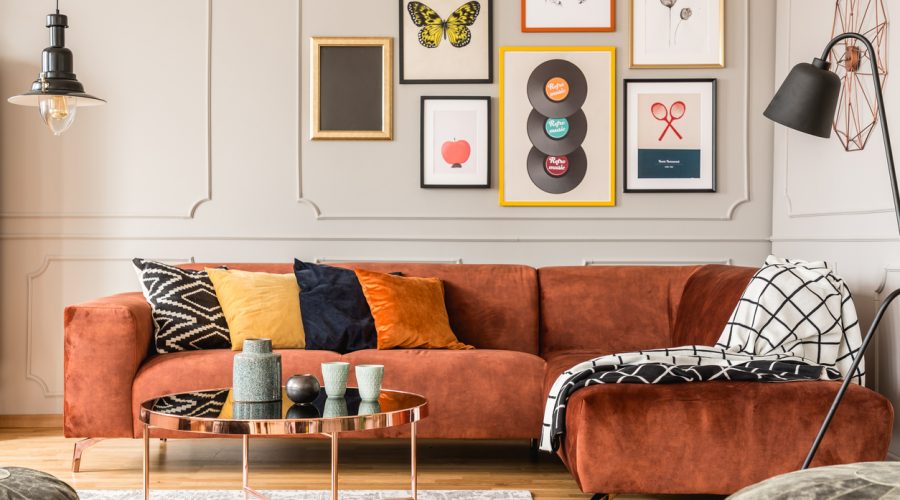 ---
Minimalism has been a popular trend in home remodeling and interior design for as long as the industry has existed. The concept is simple: eliminate things that are not necessary and only keep those that you actually use. It takes a very functional approach to design and appeals to a lot of people who wish to streamline their life through their environment.

This year, the polar opposite of minimalism has been making waves. It's called maximalism and it's a direct counter to the sparse and simple elements commonly used in minimalist design. Our design experts have helped numerous homeowners incorporate maximalism into their interiors and here are a few of our most effective tips.

About Maximalism
When kitchen and bathroom remodeling contractors and designers talk about maximalism, many homeowners think that it's all about clutter and overdecoration. Maximalism puts more emphasis on repetition of patterns, bold color choices and detail. Admittedly, it can be challenging to rein in maximalist design. That's why it's always best to consult an experienced designer to avoid going overboard on your project.

Achieving Maximalism
Layers work well with maximalism. Layer textures and patterns to bring out their full decorative value. Don't be afraid to repeat designs across multiple rooms and use it as a motif connecting different parts of your interior.
Make a statement with unique decorative pieces. This can be as lavish as a small statuette serving as a centerpiece for a landing or foyer, or it could be as simple as a bold pattern on a backsplash in your kitchen renovation project.
Mix and match different styles. Maximalism can draw from eclectic or bohemian, or even contemporary styles with shocking color combinations and loud, busy patterns.
Don't forget to take functionality into consideration. Adding extra layers of design or using additional ornaments are all elements of maximalism, but do keep in mind that these can also impede access to certain parts of your home.
Design Your Dream Home With DreamMaker
Explore maximalism and how it can transform your space with the professionals at DreamMaker Bath & Kitchen of Schaumburg. Give us a call at (847) 973-5097 or fill out our contact form to start a conversation and get your remodeling project started today. We serve homeowners in Schaumburg, IL, and all nearby suburbs.