---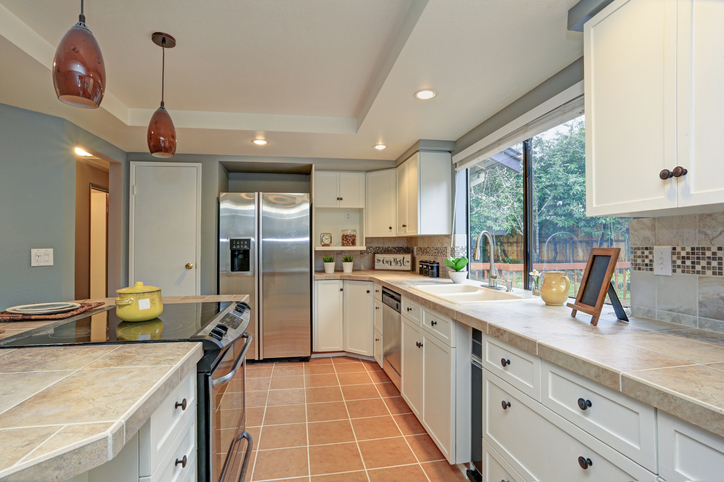 ---
The ceiling is an interior design detail that's often overlooked, yet the right ceiling style can add drama to any room. Local interior remodeling contractor DreamMaker Bath & Kitchen of Schaumburg takes a look at ceiling styles that you should consider for your next home remodeling project.

Barrel Vault Ceiling

A barrel vault ceiling is the most traditional type of vault ceiling design. It features a rounded peak that resembles a barrel cut in half, which creates the illusion of height. In addition to the traditional single-arch design, barrel vault ceilings can be composed of several arches that create a scalloped look.

Exposed Beams

The roof's structural components, such as beams and rafters, are incorporated into exposed beam ceilings. It creates a rustic but spacious look reminiscent of Craftsman and Farmhouse style houses. Roofs with tongue-and-groove roof decks typically have exposed beam ceilings by default, but it can be applied to other house styles with a few modifications to an existing roof, or by rebuilding the roofing structure.

It's important to note that exposed beam ceilings will eliminate the attic, so proper building methods must be observed by the home renovation contractor to avoid heat leaks during winter.

Tray Ceilings

Tray ceilings feature a central portion that's recessed upwards, resulting in a framed look. While most tray ceiling designs feature a single "tray," it can be built to incorporate three or more layers. Contrast can be created through different paint colors or materials. The transition between layers can be built vertically or diagonally.

Coffered Ceilings

Coffered ceilings are known for their square or rectangular panels that are repeated as a pattern, resulting in a series of boxes (or "coffers") that cover the ceiling area. It adds a textured and ornate look to otherwise flat-looking ceilings. Each coffer can be built like crown moulding, with patterns or layers that recess inward. The negative space within each box can be made to frame chandeliers or similar hanging fixtures.

Cove Ceilings

Cove ceilings create additional height with a slight upward curve which forms an arch. Areas such as front entrances benefit from the additional height. This curved design can be combined with tray ceilings for a clear transition. Some designs include hidden LED lights that provide ambient lighting while highlighting the transitional detail.

Shed Ceiling

This asymmetrical ceiling design angles upward from one end of the room to another. This ceiling style is typically seen on contemporary home styles with flat or shed-style roofs. Clerestory windows can be installed along the tall side to fill the vertical space and to provide natural lighting.

Let's Start a Conversation!
DreamMaker Bath & Kitchen of Schaumburg is your leading provider of home remodeling services in Buffalo Grove, Barrington, Elgin and other northwest Chicago suburbs. Give us a call at (847) 973-5097 or fill out our contact form today.