---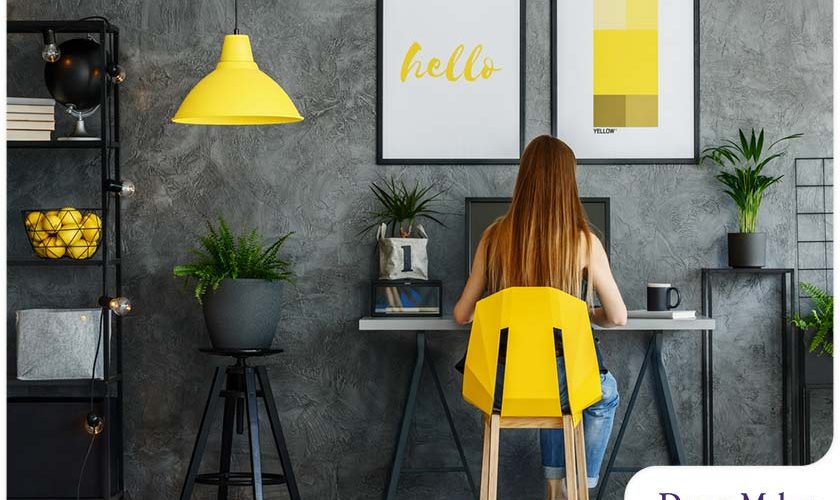 ---
More and more companies are allowing their employees to work from home. However, being productive while at home can be a struggle. There's the need to balance comfort, functionality and appeal. With the right interior design, you can have a beautiful home office and also a space that encourages you to accomplish more. A trusted interior and bathroom remodeling company shares key home office design principles.
Consider a Flexible Home Office Layout
It's ideal to design a workspace that evolves with you. Instead of a permanent layout, consider a flexible one. Your furniture must fit the space and be made so you can move it around when needed. You may be interested in tables and chairs with wheels, which you can move easily if necessary.
Have Sufficient Lighting
Brighter is not always better when it comes to home offices. Too much sunlight causes an uncomfortable glare on digital screens. This can cause you to squint and strain your eyes. According to the Occupational Safety and Health Administration (OSHA), you should direct light away from your line of sight.

To prevent glare on your monitors, use a desk lamp directed at paperwork instead of the screens. You can also position your monitor alongside the nearest window instead of in front or behind it.
Choose the Right Pieces
While shopping for furniture online is convenient and easy, it's not always a good idea. Interior remodelers don't recommend buying something before you've seen it in person. For instance, you should try out an office chair first before buying it. This way, you can determine if it's comfortable and durable enough. However, if you do prefer getting pieces online, make sure it's easy to return or exchange them.

When selecting an office chair, make sure all of the components are adjustable. The lumbar support, armrests and seat height must fit your body. You can also pair your adjustable chair with a desk with adjustable height.
Let's Start a Conversation!
Count on Dreammaker Bath & Kitchen of Schaumburg for the best remodeling experience. Call us at (847) 973-5097 or fill out our contact form to schedule a consultation. We serve homeowners in Arlington Heights, Elk Grove, Palatine and many surrounding communities.