---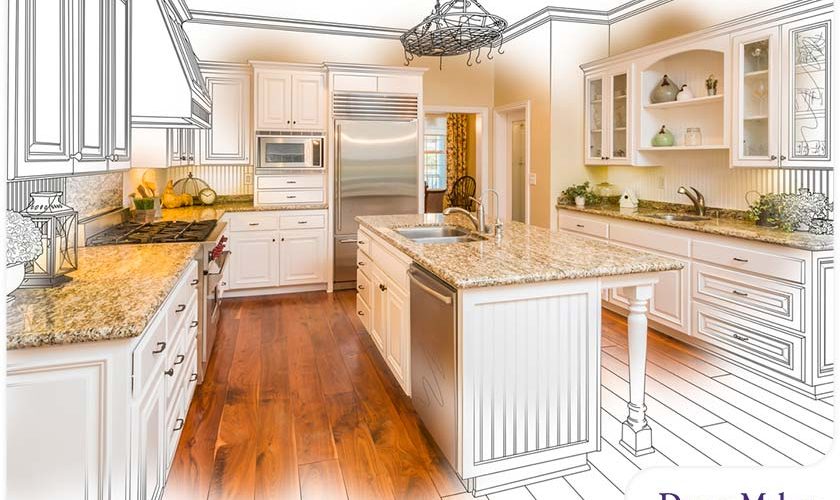 ---
Planning a home renovation project is very exciting! It gives you the chance to beautify your space and also make it more functional. However, you can't always get all the things you want in a kitchen remodeling project. In some cases, you'll need to make compromises — but that doesn't mean your space can't be great. Here are trade-offs you might consider to help you determine what's best for your space.
Open Shelving vs. Closed Cabinets
Storage is essential in the kitchen, but having too many cabinets can make the room feel confined. On the other hand, with open shelving, you need to be organized to prevent the space from looking messy and cluttered. Both storage options are great when designed by an experienced kitchen remodeler. A skilled contractor can make cabinets in unique sizes to fit every nook and corner of your kitchen. You can also have custom shelving or cabinets included in your kitchen island for added storage.
Function vs. Form
Usually, homeowners dedicate more of their budget to the aesthetic features of their kitchen. When you choose to spend on expensive finishes and custom cabinets, you may need to compromise on your appliances. A good home remodeling contractor knows how to strike a balance between form and function, so you won't have to sacrifice either of them.
Local Remodeler vs. Big Company
Make the most of your investment by choosing to work with an experienced local remodeler. They often offer multiple services, meaning you won't have to hire several different contractors for your project. You won't need to look for someone to install your kitchen cabinets, replace appliances and repaint the room. A local remodeler may even be able to help you save you money by refacing cabinets instead of getting new ones.
Everyday Use vs. Special Occasions
When remodeling your kitchen, you also need to consider your personality, needs and lifestyle. A walk-in pantry may be necessary if you have a large family or like to host large get-togethers. Bigger households may need a larger refrigerator and extra counter space. Those who love to have friends over should think about adding a bar or additional seating or entertaining space in their kitchen.
Let's Start a Conversation!
With a reputable interior remodeling contractor, you can avoid compromises in your project. You can rely on Dreammaker Bath & Kitchen of Schaumburg for efficient home remodeling solutions. Give us a call at (847) 973-5097 or fill out our contact form to schedule a consultation. We serve homeowners in Arlington Heights, Elk Grove, Palatine, Schaumburg and surrounding areas.