---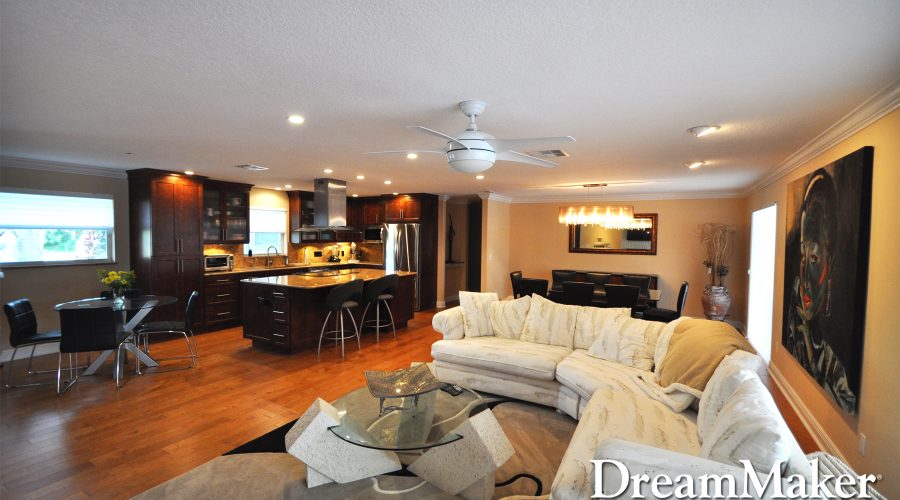 ---
No homeowner wants their remodeling project delayed if they can help it. However, it only makes sense to be prepared for these situations. In today's post, interior remodeling contractor DreamMaker Bath & Kitchen of Schaumburg discusses some factors that may cause delays in your remodeling project.

Weather

There is a reason why summer is the peak season for renovation projects: it's less likely to rain. Weather can be a problem for certain types of remodeling projects. It can delay material delivery and may slow down construction. Home renovation projects that require the use of concrete will also have to be stopped since it needs to cure in a dry environment. When discussing the project timeline with your remodeler, ask if they have weather-related delays factored into their estimate. Experienced remodelers will automatically build a few inclement weather days into the schedule.

Unforeseen Lead Times & Back Orders

Remodelers work with many suppliers for tile, marble and fixtures, among others. Each supplier has their own ordering process and minimum lead time. This is why it's common for remodelers to ask their clients to choose options such as lighting fixtures and stone slabs early in the process. Delays in the supply chain can affect the remodeling time frame. One advantage of working with a long-time remodeler is we already have a working relationship with our suppliers, and we can plan a fairly accurate remodeling timeline that factors in supplier delays.

Permit Delays

Generally, remodeling projects that change the house's structure and functionality will require permits. Remodelers are responsible for applying for them. In most cases, the process is pretty straightforward but occasionally may be held up due to understaffing, which typically happens during peak season. If there are 30 other remodeling projects up for review in your area and there is only one person performing inspections, it could take two weeks before a permit is issued.

Pre-Existing Conditions

Some structural issues won't be visible until parts of the existing structure are removed or demolished. These include hidden damage caused by moisture, such as mold or swelling baseboards. Plumbing leaks may have allowed moisture through the framing and caused damage to the walls and insulation. Repairs must be performed before remodeling can begin, which will result in delays. It's important to note that these unplanned repairs are not part of the original quote and may increase the cost of remodeling.

Let's Start a Conversation!
DreamMaker Bath & Kitchen of Schaumburg offers a wide range of professional home remodeling services. Call us at (847) 973-5097 or contact us online to get started! We serve homeowners in Schaumburg, IL, and surrounding communities including Arlington Heights and Elk Grove.