---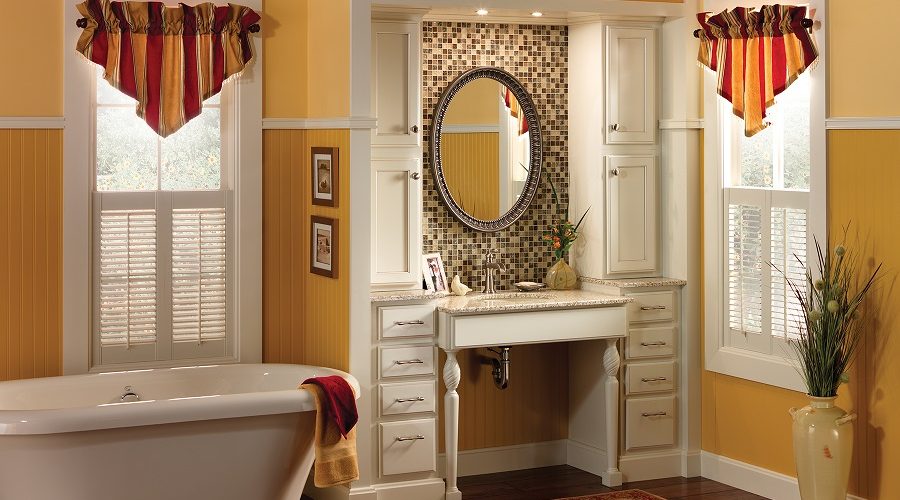 ---
Hardwood floors are beautiful and make a great addition to many homes. Thanks to modern technologies, you can now even use wood flooring in the bathroom — you just need to keep a few things in mind. DreamMaker Bath & Kitchen of Schaumburg, a bathroom restoration and remodeling expert, explains more.
Things to Consider
You will need to consider the type of wood you'll use for the floor, as well as the finish and the warranty on your product of choice. Remodelers use many different types of wood for flooring installations. Some are better in moist conditions, since moisture is sure to be one of the main concerns you'll have to address in a bathroom. Avoid softwoods like pine, and instead choose oak, hickory, teak, cherry, maple, walnut, cedar or ash.
Hardwood flooring will expand and warp when it comes into contact with any liquid. Finishing agents protect the wood by creating an invisible barrier that stops water from penetrating. Choose a quality finish that's designed for wet environments. Before choosing your hardwood flooring, make sure to read the warranty carefully. Some manufacturers void the warranty if their flooring is installed in a wet environment like the bathroom.
Tips to Protect Hardwood Flooring
The finish must stay strong and intact to keep your hardwood floor from getting damaged. Be prepared to apply finish every few months as part of maintenance. In addition, use bath mats at strategic locations to catch drips and splashes. Consider installing a tile surround at the perimeter of the bathtub. The tile will keep water from running onto your hardwood floor. Lastly, maintain your plumbing fixtures. Leaks can lead to serious water damage.
DreamMaker Bath & Kitchen of Schaumburg is the bathroom remodeling company you can trust. We are committed to ethical excellence, superior craftsmanship and great customer service. We aim to make your remodeling experience as hassle-free as possible. Call us at (847) 973-5097 to start a conversation!