---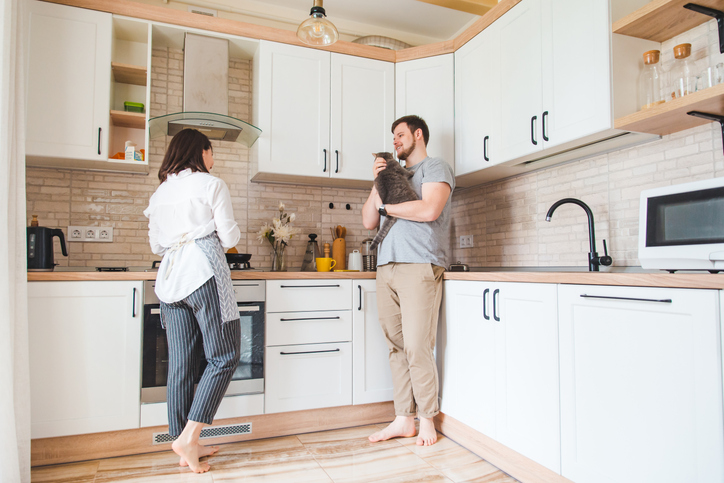 ---
Thanks to universal design principles, you can now build a "forever home" that evolves with your needs throughout the stages of life. If you are planning a home remodel, it makes sense to tackle this endeavor right now—the AARP states that 87% of adults over the age of 65 want to stay in their homes and communities as they age.

Today, DreamMaker Bath & Kitchen of Huntsville, your local home remodeling contractor, shares some tips to consider when designing your own forever home.

User-Friendly Updates

Considering the end user is important when designing a bathroom or kitchen renovation that takes safety, mobility and independence into account. For instance, see to it that the doorways are wide enough to accommodate wheelchairs and other mobility devices. As far as hardware is concerned, choose lever handles instead of doorknobs. Make sure everyone on wheels can move around; consider smooth floor surfaces like wood or tile with few changes in texture. Add assistive devices like grab bars in the kitchen and bathroom to benefit seniors.

Design Ideas

A forever home makes safety a top priority for both children and seniors. Speak to your remodeling contractor about features you can incorporate into your project to make your home suitable for all ages. If kitchen or bathroom countertops or drawers are planned at a standard height, ask the pros if these can be placed at a lower height. This allows people on wheelchairs to gain access to these areas. Also, consider removing the doors of bedroom closets to benefit individuals with mobility issues.

Let's Start a Conversation!

At DreamMaker Bath & Kitchen of Huntsville, we are dedicated to creating safe, beautiful and functional spaces. Our design professionals are here to meet the needs of every individual in your household. Call (256) 203-9451 today so we can start designing the forever home of your dreams!