---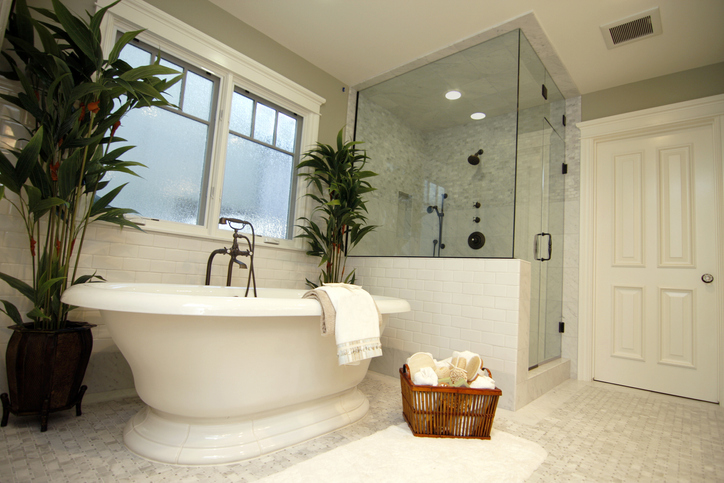 ---
The bathroom is vital to overall health and happiness, and also a refuge where you can escape from life's stresses. However, if yours looks outdated and you want to incorporate trendy fixtures and features, then bathroom remodeling makes sense. As with other home remodeling projects, giving your bathroom a facelift comes down to timing. Here are some questions to ask yourself to help you decide whether it's time to remodel this area of your home.

Water Damage

Water damage is both an aesthetic and functional issue and something you shouldn't neglect. Mold behind walls is unsightly and can cause health issues. Curling or peeling laminate flooring or uneven tiles are not just unsightly; they can also be a fall hazard. It is time to remodel your bathroom if there is extensive water damage.

A Cramped Space

Bathrooms can feel more cramped as a family grows in size. If there just isn't enough bathroom space to go around, consult with a bathroom remodeling company about different design ideas or about an addition. A designer's expertise can help you decide whether to do a remodel.

Lack of Storage

Consider remodeling if the answer to this question is yes. This is especially true if you are storing bath items in your bedroom or a hallway closet. Modern vanities come with drawers that have built-in organization options. These allow you to take advantage of more storage while using the same amount of space.

Outdated

Trends come and go. If your bathroom is giving you that blast-from-the-past vibe, it's time to call your remodeler to give the space a makeover. Talk to your designer about classic style elements you can incorporate into your design concept.

Let's Start a Conversation!

Count on DreamMaker Bath & Kitchen of Huntsville for all your home remodeling needs. As the area's leading bathroom remodeler, we'll help you plan, design and create the spa-like sanctuary of your dreams. Call us today at (256) 203-9451 or fill out our contact form to get started.