---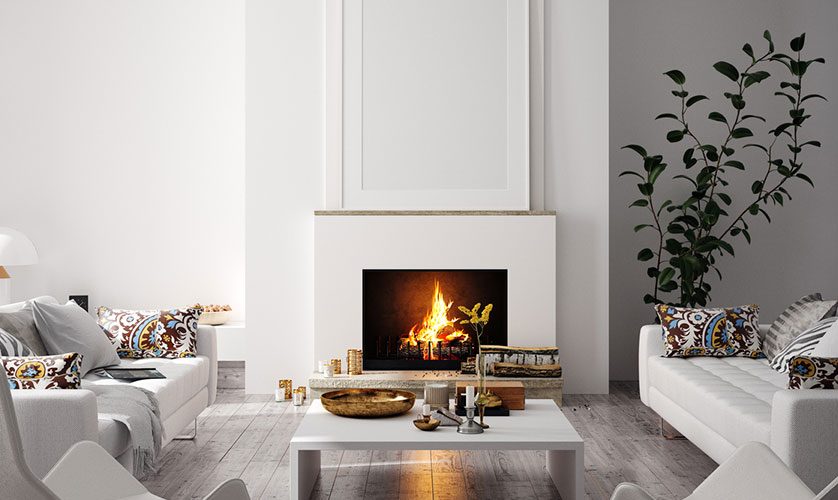 ---
A fireplace has the power to transform your living room into a warm and welcoming sanctuary. It's more than just a source of heat—it's a design element, and with the right touch, it can become the focal point of this part of your home. As seasoned home remodel professionals, DreamMaker Bath & Kitchen of Greenville knows just how to make this transformation possible. Read on as we discuss this further.
The Function of a Fireplace in a Living Room
A fireplace serves dual roles in a living room. Aesthetically, it adds a classic touch that elevates the entire space. Functionally, it provides warmth, creating a cozy atmosphere that invites relaxation and conversation. By choosing the right design and determining the proper placement, a fireplace can serve as a focal point, drawing the eye and tying the room together.
How to Make Your Fireplace a Focal Point
Transforming your fireplace into a focal point involves thoughtful design and precise implementation—processes best handled by general contracting professionals. The first step is choosing a design that complements the overall style of the room. Whether you aim for a traditional or contemporary look, the size, shape and materials used for your fireplace create distinct visual impressions that can enhance its appeal.
Interior remodeling can further enhance your fireplace as the room's centerpiece. Positioning your furniture to face the fireplace and using accent colors that complement it will direct attention toward the hearth. Lighting is another crucial aspect. Well-placed lights can highlight the fireplace, providing a beautiful and dramatic effect.
Let's Start a Conversation!
If you're ready to make your fireplace the heart of your home, DreamMaker Bath & Kitchen of Greenville is here to help. We bring expertise and a meticulous eye for interior remodeling and design to ensure your fireplace becomes the standout feature of your living room. Call us today at (864) 214-0296, or fill out our contact form to make your living room warm, welcoming and uniquely yours. We serve homeowners in Greer, Mauldin, Simpsonville, Fountain Inn and Taylors.