---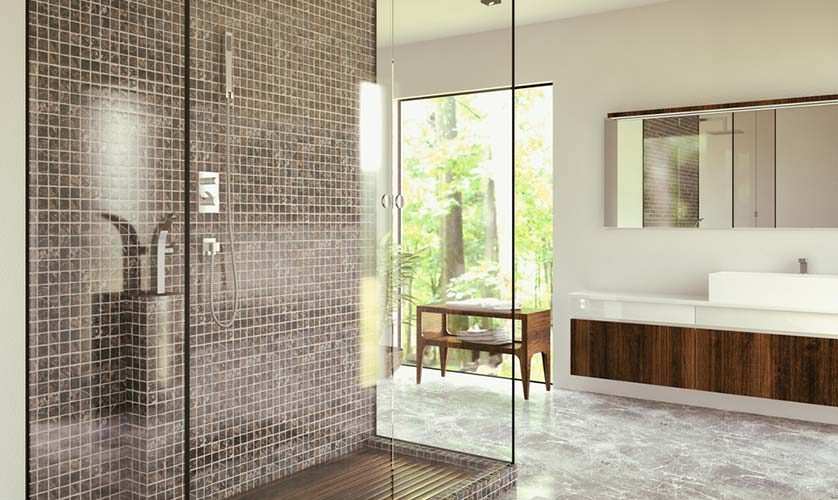 ---
As we age, maintaining our independence becomes increasingly important, especially in our own homes. That said, you may have concerns about the necessary changes to make your home more accessible, particularly if you're not a fan of the "nursing home" look. In this post, we discuss how accessible remodeling can help you achieve a stylish and functional home without sacrificing style.
Accessible Remodeling
Adapting your home for independent living can be achieved with accessible remodeling. It focuses on making spaces more functional and easier to navigate for older adults while maintaining aesthetic appeal. Some benefits of accessible remodeling include increased safety, convenience, and comfort, ultimately resulting in an improved quality of life. To create a home that combines independence and style, consider incorporating elements such as wider doorways, non-slip flooring and ergonomic handles.
Planning Your Dream Kitchen
A well-designed kitchen is essential for independent living. With careful planning, it can be both beautiful and accessible. Consider factors such as counter height, cabinet accessibility and appliance placement to create a space that's easy to navigate and reach objects in. Working with a professional, you can get a personalized kitchen quote to ensure that your remodeling project fits within your budget.
Stylish Bathroom Remodeling
The bathroom is another crucial space to consider when remodeling your home for independence. An accessible bathroom doesn't have to resemble a nursing home. If you give some thought to your design choices, your new bathroom can be both functional and attractive. To achieve this, consider incorporating features such as walk-in showers, grab bars and toilets with lowered heights that blend seamlessly with your chosen design.
Finding the Right Contractor Near Me
Hiring a professional to handle your remodeling project can ensure your home is both safe and stylish. You can search online for a reliable contractor near me or ask for recommendations from friends and family.
Let's Start a Conversation!
If you're ready to transform your home, contact DreamMaker Bath & Kitchen of Greenville at (864) 214-0296 or fill out our online form for a consultation. We have expertise in balancing style with the more practical needs of independent living. We serve homeowners in Greer, Mauldin, Simpsonville, Fountain Inn, Taylors and the surrounding communities.