---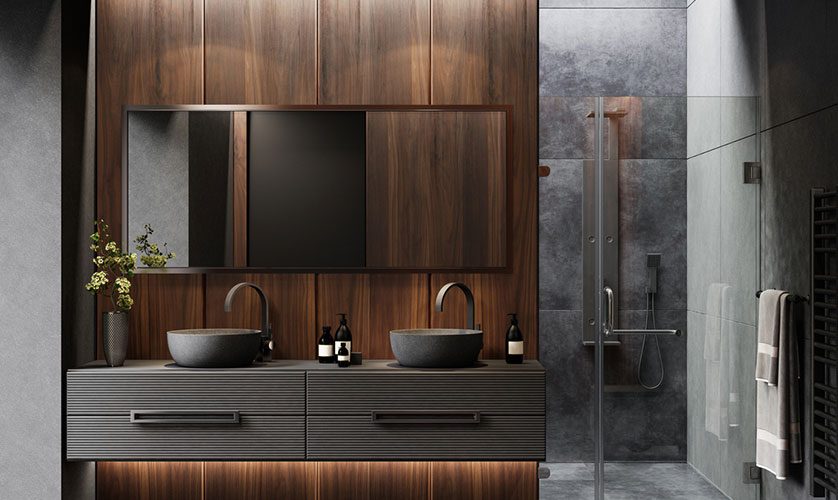 ---
A well-designed bathroom not only adds value to your home but also offers a comfortable and functional space for you and your family. Knowing the hallmarks of good bathroom design ensures the space is both practical and visually stunning. Continue reading to learn more about the design elements that will help you create the perfect bathroom for your needs.
Space Utilization
One of the key aspects of good bathroom design is efficiently utilizing the available space. Think about the layout and the placement of each element, such as the sink, toilet, shower and tub. By strategically arranging these fixtures, you can create a sense of openness, making your bathroom feel more spacious and inviting.
Functionality
Make sure your bathroom meets the needs of its users. Consider the height of countertops, the placement of towel bars and the accessibility of storage. A functional bathroom should also be easy to clean and maintain. Opt for surfaces that are resistant to water and mildew and choose fixtures that require minimal upkeep.
Lighting
A well-lit bathroom is essential for both practicality and ambiance. Incorporate natural lighting sources, such as windows or skylights, to create a bright and welcoming space. In addition to natural light, consider various artificial lighting options, such as overhead lights, vanity lights, and accent lighting, to add some flair.
Storage Solutions
A clutter-free bathroom promotes relaxation. Utilize built-in storage, such as recessed shelves or cabinetry. This will help keep your necessities organized and out of sight. Get creative with storage solutions, like using decorative baskets or unique shelving units, to add both style and function to your space.
Material Selection
The materials you choose for your bathroom should be durable and long-lasting and complement the overall design to get the most value out of the total bathroom cost. Opt for materials like porcelain or stone for your countertops and shower walls. These are both visually appealing and easy to maintain. Be sure to select materials that work harmoniously together, creating a cohesive and polished look.
Accessibility
Incorporate universal design principles to make your bathroom accessible to users of all ages and abilities. This means adding features like grab bars, non-slip flooring and a curbless shower entrance. Designing your bathroom for different types of users not only makes the space more accessible to everyone, but it also adds value to your home.
Ventilation
Proper ventilation is crucial for maintaining a healthy and comfortable bathroom environment. Good ventilation helps prevent excessive humidity and the growth of mold and mildew. Consider options like exhaust fans, windows or a combination of both to ensure adequate airflow.
Let's Start a Conversation!
DreamMaker Bath & Kitchen of Greenville is a trusted bathroom remodeler providing custom bathroom design solutions. Contact us at (864) 214-0296 for a bathroom quote and to discuss your bathroom design needs. We serve homeowners in Greer, Travelers Rest, Easley, Piedmont, Spartanburg and other nearby areas.