---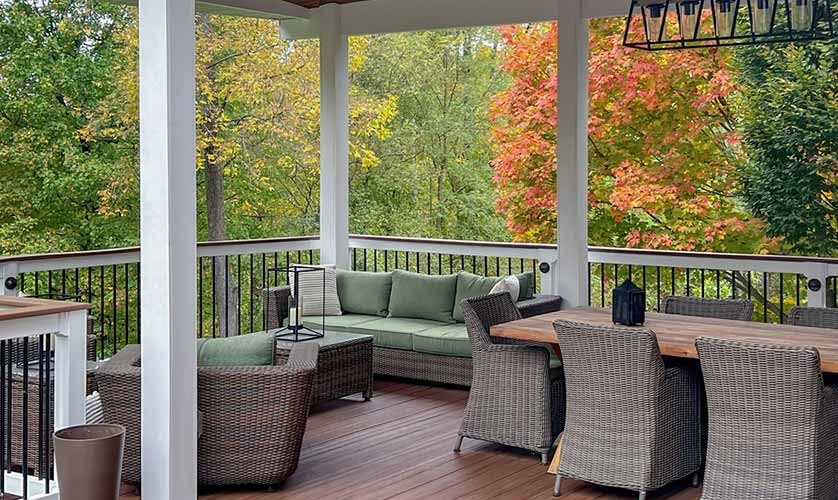 ---
As the weather gets warmer, it's time to consider enjoying your outdoor space in Greenville, SC. A well-designed deck adds value to your home and provides the perfect setting for relaxation and entertainment. In this article, DreamMaker Bath & Kitchen of Greenville shares some information you need so you can transform your outdoor area into a stunning retreat.
Planning Your Deck Transformation
Before diving into your deck transformation, assess your current space and determine your needs and preferences. Consider the size of your deck, its structural integrity and how you'd like to use it. To ensure your home remodel vision becomes a reality, hire a general contracting professional to guide you through the process and execute your plans seamlessly.
Popular Luxury Deck Features
A luxury deck can include a variety of features to elevate your outdoor experience:
Outdoor kitchens and dining areas – An alfresco cooking and dining space allows you to enjoy delicious meals and entertain guests in the great outdoors.
Comfortable seating and lounging spaces – Plush seating options, hammocks and daybeds will make your deck the perfect spot for relaxation and conversation.
Fire pits and fireplaces – Adding a fire feature creates a cozy ambiance and extends the outdoor season by keeping you warm on cooler evenings.
Hot tubs and spas – An outdoor hot tub or spa turns your deck into a private oasis for unwinding and rejuvenation.
Ambient lighting and sound systems – Installing the appropriate lighting and sound elements can help you create the perfect mood for any occasion.
Choosing the Right Materials and Finishes
When transforming your deck into a luxury destination, choose weather-resistant materials and high-quality finishes that will stand the test of time. Opt for materials that complement your Greenville home's exterior design for a cohesive look. Your general contracting professional can help you select the best options based on your preferences, budget and climate.
Integrating Your Deck With Your Home
Creating a seamless transition between your indoor and outdoor spaces is key to maximizing the enjoyment and functionality of your deck. Consider incorporating your deck into your overall home renovation plan, using similar materials, color schemes and design elements to harmonize the two spaces.
Let's Start a Conversation!
Transforming your deck into a luxury destination is an ideal spring project that will enhance your outdoor living experience for many years. Make your dream outdoor space a reality with the help of DreamMaker Bath & Kitchen of Greenville. We serve homeowners in Greer, Mauldin, Travelers Rest, Easley, Simpsonville, Greenville and nearby communities. To start planning your luxury deck, call (864) 214-0296 or complete our contact form.