---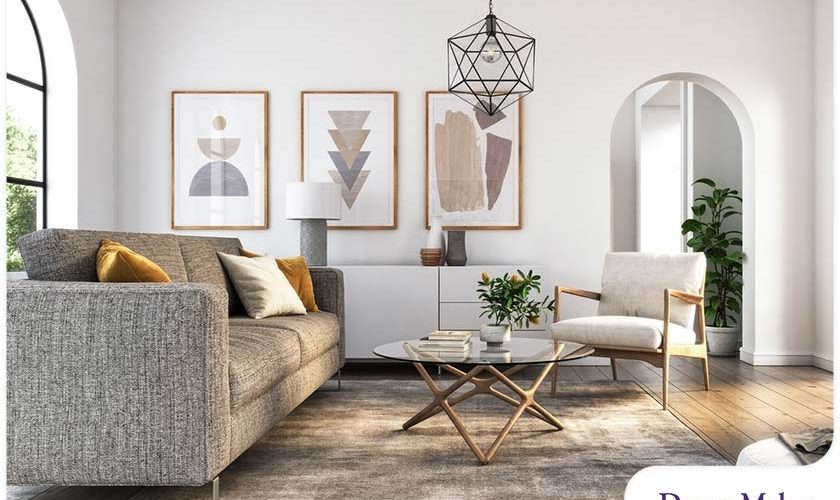 ---
Scandinavian style finds beauty in minimalism and functionality – a home design concept that continues to charm many homeowners. This enduring interest has paved the way for lagom, a form of minimalism that goes beyond sleek lines and neutral color palettes. Lagom is more than just a design trend; it's a lifestyle that encourages a sustainable and stress-free existence through moderation and balance. If you've always been interested in this concept, read up more on lagom before getting a bath or kitchen estimate. Once you know the essentials, you'll have an easier time integrating it into your home remodel.
Creating Harmony and Balance Through Color
Lagom roughly translates to "just enough" in Swedish. Not too little, not too much – that's the way. Based on this idea, you'll want to keep your interior palette limited to just a handful of colors. Avoid using bold colors as the base; use them as accents instead. Complementary neutral colors work better as the foundation because they're simple, timeless, and elegant. When one room transitions smoothly to the next, visual harmony is achieved, which is what lagom is all about.
You'll find that integrating lagom effectively into home remodeling and design becomes simple when you work with a trusted remodeling company like DreamMaker Bath & Kitchen of Greenville. We always listen closely to our client's specific design needs and do our best in creating solutions that perfectly suit them. We excel not only on paper but also in 'soft qualifications.' We have always been about clear communication and transparency, so you can count on us to answer any questions you may have about the project, even those seemingly awkward details like bathroom cost.
The Importance of Decluttering
A key concept in lagom is to remove things you don't need, leaving only those that have a purpose or inspire a positive emotion. Go through each room in your home and purge it of items that do nothing more than take up space. Using this same concept, pare back the accessories you would normally include in your home remodel and incorporate natural elements like indoor plants instead. This emphasis on nature and sustainability perfectly fits with the lagom outlook.
Opening Up Your Space
Lagom interiors evoke a refreshing and calming feel, and this can be achieved by opening up your space through increased access to natural light. Make your home larger and airier by adding windows or skylights. If that's not possible, place mirrors strategically throughout the room. This allows what natural light you have to bounce on surfaces, brightening up the space while adding visual depth.
Quality Home Remodeling Services Like No Other
Homeowners in Greenville County continue to trust the "trusted kitchen and bathroom remodeler near me", DreamMaker Bath & Kitchen of Greenville, for their home renovation needs. Visit us at our design center (open Monday-Friday) or call us at (864) 214-0296. You may also schedule a comprehensive design consultation using this contact form. Our service areas include Greenville, Greer, Mauldin, Spartanburg, Fountain Inn, and Taylors. We look forward to hearing from you!