---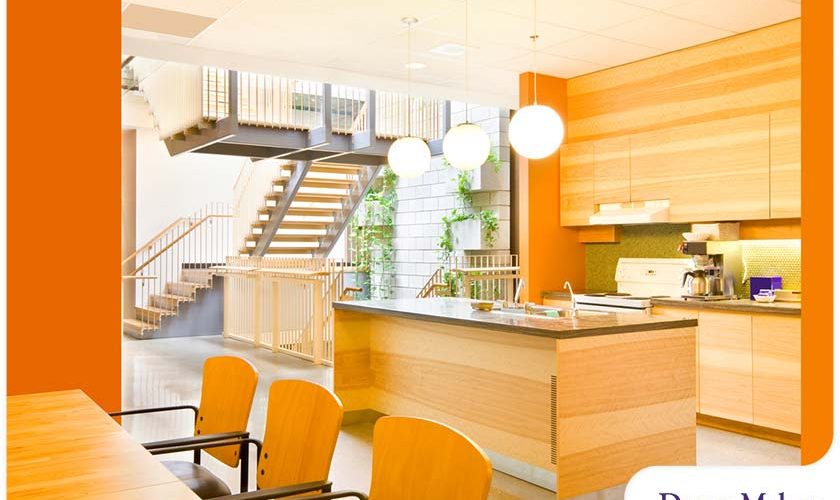 ---
The enduring popularity of a monochrome kitchen is not unearned. After all, it creates a space that's timeless and effortlessly elegant. The only downside is that it's a bit too safe. And because of that fact, you've most likely seen more than your fair share of it. You can make your kitchen stand out by injecting energy and personality into – a task that's easy enough through specific colors. The trusted kitchen contractor in the area, DreamMaker Bath & Kitchen of Greenville, shares a few tips.
Less Is More
Too much color creates visual clutter in your kitchen. Take it easy by choosing a neutral base, such as beige, white, or gray, then add just a few pops of color here and there. It's advisable to limit your use of vibrant tones to the upper cabinets or the countertops. Do you want to make the kitchen island the focal point of the space? Make it so it's the only feature in the kitchen with all the colors.
Use Color to Surprise
Kitchen sinks are available in different shapes and designs. But there's a fun design trend going around lately that has you adding color to the kitchen by picking a sink with a vibrantly colored inside surface. Sinks like these are available in all colors of the rainbow, but there are also options in classy metallic finishes such as brass, gold, and copper.
Utilize Textures
Using only solid colors may create a 2D effect on your kitchen. To add visual depth to the space, use textured finishes along with solid colors. The stained, grainy look offered by wood elements should work nicely. Thanks to their versatility, tiles also remain a favorite. They're not just available in different patterns and colors but also come with textured surfaces that provide a dimensional look to your kitchen. If you need help integrating color to your space, the trusted kitchen remodeler, DreamMaker Bath & Kitchen of Greenville, can offer you their expertise in effective kitchen design.
Focus on the Backsplash
If colorful countertops or cabinets don't work for you, there's always the kitchen backsplash. Think of it as a blank canvas you can use to showcase your favorite colors or patterns. Backsplashes are usually done in tile, but there's no stopping you from using metal, glass, or natural stone, as well. Either one will help create an interesting contrast with the neutral finishes in your kitchen. You can even use distinctive wallpapers.
The Premier Kitchen Remodeler in Greenville County
Look up "trusted kitchen contractor near me" online and you'll find DreamMaker Bath & Kitchen of Greenville topping the search results. Let us know about your kitchen design needs and we'll create a lovely palette that suits them perfectly. Start a conversation with us by calling (864) 214-0296 or filling out this contact form. Our design center, which serves the areas of Greenville, Greer, Mauldin, Spartanburg, Fountain Inn, and Taylors, is open Monday through Friday.