---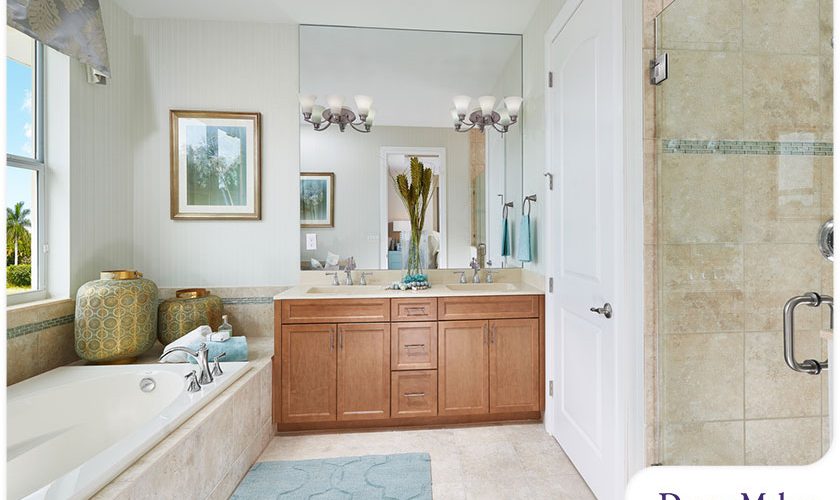 ---
Whether you're planning to update only a few fixtures or do a full overhaul, a bathroom remodeling project can be complex and is best left in the hands of a professional remodeler. Before you get a bathroom quote, you first should create a comprehensive to-do list to make sure you plan your remodel efficiently.
What to Do
Gather Inspiration
One of the first things you'll probably do when planning a bathroom remodel is to determine how you want it to look after completion. You can find inspiration online for countless bathroom design ideas. You can also search for more specific materials and features, which can vary from vanity mirrors and lighting fixtures to toilets, bathtubs and shower areas.
Organize Your Thoughts
One of the best ways to organize your thoughts about the remodeling project is by saving them in a single location that can be easily accessed. While it's okay to write them down in a small journal or notepad, if you've done most of the research online, it may be better to save the pictures on your phone, tablet or computer. They can be used as references when you discuss the remodeling details with your bathroom contractor.
Work With a Capable Contractor
The complexity of a bathroom remodel means that working with an experienced contractor is imperative. Without them, it can be easy to feel stressed by all the details. When searching online for a "bathroom remodeler near me", you won't have to look far since the team at DreamMaker Bath & Kitchen of Greenville is ready to take on the job! When you work with us, you get a dedicated project manager who can manage the bathroom remodel efficiently.
Determine What Should Be Changed
This is the part where you find out about the scope of your bathroom remodeling project. You'll need to know certain factors such as how much you're willing to spend and what you want to change with your bathroom update. Doing this gives you a clearer idea of how long it will take to complete as well as what labor and materials are required.
Design Your Dream Bath With DreamMaker
DreamMaker Bath & Kitchen of Greenville is a top contractor that always gives an honest bathroom estimate to our customers. Call us today at (864) 214-0296 or fill out our contact form to start a conversation! Our service areas include Greenville, Greer, Mauldin, Simpsonville, Fountain Inn, Taylors, Travelers Rest, Easley, Piedmont and Spartanburg.