---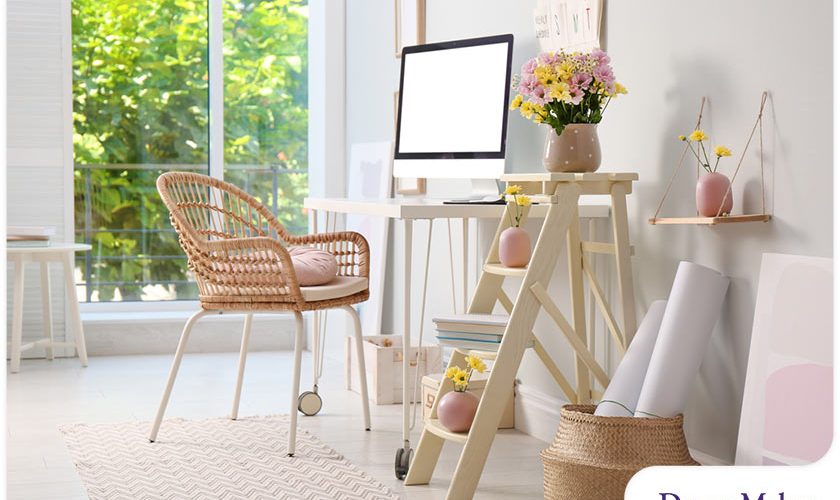 ---
In the last few years, the new normal has made dedicated work-from-home spaces a necessity. If you're thinking about renovating an unused room into a home office this summer, it helps to know which design mistakes to avoid. Top home renovator DreamMaker Bath & Kitchen of Greenville explains what you need to know here.
Common Mistakes
Not Planning Indoor Lighting
Lighting is a major design element that shouldn't be ignored when designing your home office space as it can impact your productivity. You'll want as much natural light as possible, so consider upgrading your windows or adding a skylight. Alternatively, you may choose to locate your desk closer to a window. Installing shutters can help eliminate glare. Don't forget to include ambient and task lighting if you are working at night.
Not Investing in a Good Chair
If you typically sit at your desk most of the day, consider investing in a chair that's sturdy enough to keep you productive. It should be upright but not too rigid or uncomfortable. Take your time in finding a chair that has the right height, shape and material, based on how you work.
Not Having a Desk That's Large Enough
Your equipment must be easily accessible when sitting at your desk to ensure your workflow is as smooth and efficient as possible. Even if your space doesn't have enough room for a big desk, you can still get creative and maximize what limited space you have. To reduce clutter, leave only the items you frequently use on top of your desk and keep the rest in cabinets and drawers that are within easy reach.
Isolating Your Home Office from the Outdoors
Incorporate a few elements that remind you of the outdoors. This can range from adding pictures of nature and scenery to placing flowers and other plants on your desk. Doing this will also encourage mindfulness and productivity.
Let's Start a Conversation!
Are you searching online for a "home remodeler near me"? DreamMaker Bath & Kitchen of Greenville has you covered! Our team of designers is ready to create the home office you've always wanted. Give us a call at (864) 214-0296 or fill out our contact form and let's talk about your next home renovation. Our service areas include Greenville, Greer, Mauldin, Simpsonville, Fountain Inn, Taylors, Travelers Rest, Easley, Piedmont and Spartanburg.