---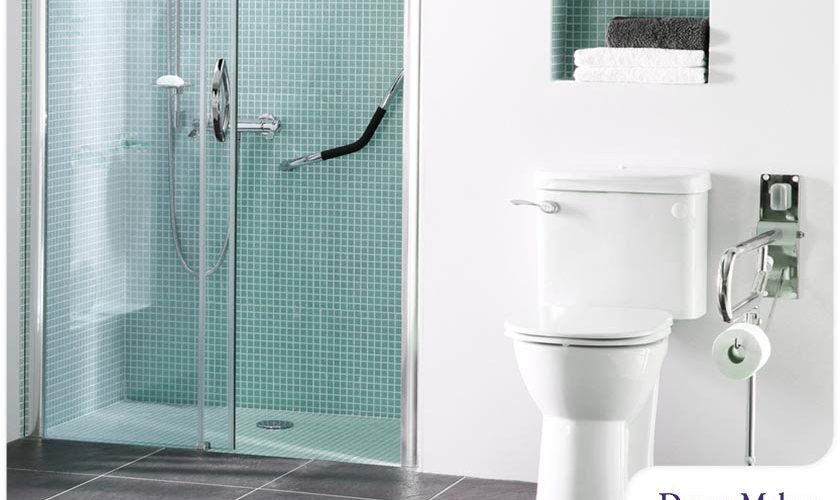 ---
Adding accessibility features to your bathroom makes staying in your forever home feasible. Aside from your bathtub and shower, you should also focus on the toilet. A trusted bathroom and mobility remodeling company, DreamMaker Bath & Kitchen of Greenville, discusses more about the key features you should consider adding.
Accessible Features
Easy Navigation
First things first: you'll want to make sure the toilet is easy to get to. Most designs place it near the back of the room or even behind a partition, so it's not the first thing people see. Those with mobility issues may find it more difficult to access because of this.
You can mitigate this issue by adding grab bars that provide support for older adults using a walker. Another tip is to widen the doorway so wheelchair users can access the room easily. Most importantly, the bathroom layout should allow for free flow of movement. You can consult DreamMaker Bath & Kitchen of Greenville, the area's premier bathroom remodel expert, about this. Our skilled team will be more than happy to design a layout that provides wheelchair access.
Suitable Toilet Height
Those with reduced mobility benefit from a higher toilet seat because it makes sitting down and standing up easier. To ensure comfort for all users, the Americans with Disabilities Act recommends that a toilet be 17-19 inches high. If your existing toilet doesn't meet this guideline, you can use a thicker toilet seat to add height. However, if you plan to upgrade your existing toilet, consider a tankless wall-mounted unit because the height can be customized to suit mobility needs.
Easy-to-Reach Storage
To make your bathroom more accessible, you'll need to take into account the placement of basic bathroom essentials. Extra toilet paper, soap and other toiletries should be within easy reach of a seated user.
Turn to DreamMaker for Expert Mobility Remodeling
With our accessibility remodeling service, we can help you create safer, more comfortable living spaces. Whether you need a more accessible toilet, walk-in tub, barrier-free shower or chairlift system, DreamMaker Bath & Kitchen of Greenville can help. We remain the go-to company for mobility remodeling in Greer, Mauldin, Simpsonville, Fountain Inn and surrounding areas. Call us today at (864) 214-0296 or fill out this contact form to start a conversation! Our design center is also open on weekdays to serve you.