---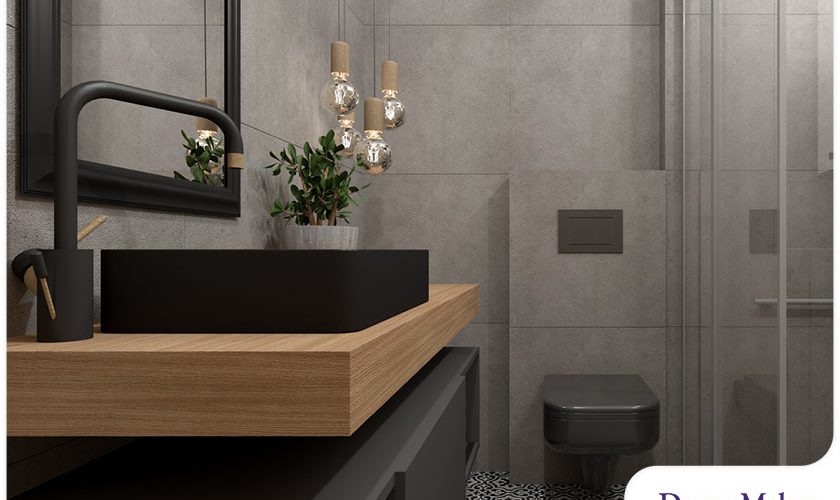 ---
Bathrooms may be mostly cold tile, but it doesn't mean your bathroom has to look and feel cold. In today's post, the bathroom remodeling contractors at DreamMaker Bath & Kitchen of Greenville share tips on how to make your bathroom warm and welcoming.

Plan Your Color Palette

Sometimes all you need is a warm color palette to create a welcoming atmosphere. White or off-white bathrooms can be punctuated with rugs and other decor that add color and texture. Shades of gray can ground the space and bridge color transitions, making them look more natural. Permanent components in neutral shades like gray and beige make them fit with virtually any color palette, an important consideration when you plan on changing your bathroom decor every once in a while.

Choose Stone Tile

Tile is a fundamental part of bathroom design. Some tiles put off a "cold" look, while others create a welcoming feel. Stone tile belongs in the latter category, which is why it's a popular choice for bathroom renovations. Spas, in particular, feature stone tile on the walls and the floor. Stone tile also has a practical benefit: it's less slippery than porcelain tile and can help prevent bathroom accidents.

Add Rustic Elements

Rustic elements provide texture in a bathroom that features mostly hard and glossy surfaces. Wood accents on the countertop and bathroom cabinets can help add a natural look. Rustic decor like woven baskets can give your bathroom a more personal touch. They can also be switched out when you want to give your bathroom a different look. However, make sure that your bathroom remodeler uses treated wood. This helps reduce warping and other problems related to exposure to moisture.

Convert Old Furniture to a Vanity

Traditional or vintage furniture can add warmth and personality to your bathroom. Any furniture of the right height and with a sturdy top surface for holding a sink and plumbing can be converted to a vanity. You can have a completely new countertop installed on the original or, if you wish to preserve most of the original, a vessel sink—which sits on top of a countertop instead of mounted under it—is a great option. Most compatible furniture generally has storage built in, which can help maximize your bathroom's storage space.

Radiant Floor Heating

This is one upgrade that will make your bathroom warmer—literally. Instead of pumping heated air, radiant floor heating utilizes electric coils or hot water pipes (depending on your heating system) embedded under the flooring. Since warm air rises, this type of heating doesn't require as much energy as whole-home heating systems. It works with most types of flooring and eliminates ice-cold bathroom floors in the morning.

Let's Start a Conversation!
DreamMaker Bath & Kitchen of Greenville offers a wide range of professional remodeling services, including kitchen and bathroom remodeling. To get started with a no-obligation consultation, call us at (864) 214-0296 or contact us online! We serve homeowners in Greenville as well as the surrounding communities, including Easley, Piedmont and Spartanburg.