Fredericksburg - Our Team
The DreamMaker Fredericksburg Team
With a dedication to superior craftsmanship and ethical excellence, our team of specialists deliver a design that meets your specific needs, while communicating consistently throughout the entire remodeling process. You can feel secure that your project will be completed in the most efficient manner possible with minimal disruption to your life. Plus, our foundation in honest, ethical business practices makes us the professionals you can trust to give you the home you've always wanted.
Keep scrolling to meet the team.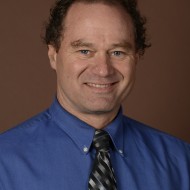 Steve Everett
I've been a part of the remodeling industry for many years. I graduated from Pennsylvania College of Technology in 1983. After that, I moved to Fredericksburg, Va., where I entered the workforce as a framing carpenter. In the '90s, subcontracting interior trim work for residential home builders became my forte. I enjoy woodworking, windsurfing, biking and hydroponic gardening. And, I'm an active member in my church, Fairview at River Club on Tidewater Trail.