---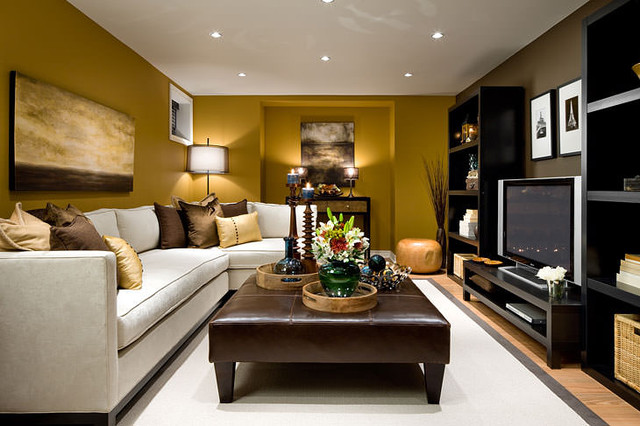 ---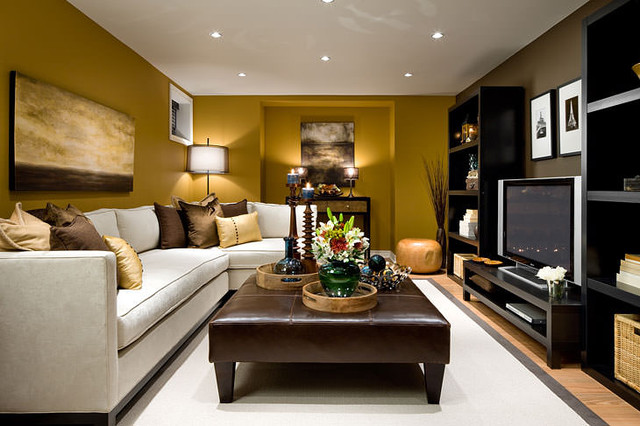 Rolling into 2016 and you want to stay on top of the latest trends? Here you will find simple ideas and ways to keep your house looking sharp no matter what your budget is. Make sure to look at our Pinterest Look books to see these ideas in full swing to help you think of fun ways to incorporate these trends!
1. The "Glamily" Room:
What is a Glamily room you ask? Well it is the newest hybrid of the family room: Glamorous yet still a family room. There is no reason why such a popular room in your house should be drab.
Yes, your dog will be running around, your husband will be watching football with a cold one and your kids will be eating Doritos while they watch their favorite movies with their friends, but have no fear. Glamour should not be lost and neither will your sanity.
Pair up fabrics that are durable, but still beautiful with unique pieces of furniture and amazing silhouettes to still retain beauty in such a fun, popular room.
2. Monthly Club:
Monthly clubs seem to be all the rage right now. Whether it is samples, wines, or beauty products, it makes getting the mail a little bit more fun because it will not only be bills and advertisements.
The monthly clubs are not just restricted to the above. Recently, there have been clubs created for bouquets, artisan goods from around the world and surprises for your pets!
3. Boutique Showrooms:
Boutique showrooms are wonderful hidden gems within the design world. These local startups are a treasure trove of original one-of-a-kind pieces ranging from furniture to textiles.
Take the time to go and peruse these places even if you are just trying to gain some inspiration as you move forward. You may just see something that you can do yourself for the fraction of the cost or something that you cannot live without.
4. Bed Linens with Pizzazz:
Open up your hope chest and pull put your favorite quilt that was made by your grandmother because they are fully in and white bed sheets are out!
Mix and match fun patterns to make your room more interesting and unique. The sky is the limit on this one.
5. Pretty Pendants:
You have seen these lights hanging in all the trendy new restaurants and residences. They are the trendy, new chandelier for 2016. These fixtures come in all sorts of shapes, colors and sizes. You will find one that suits your taste and will seamlessly fit into your existing décor without breaking the bank.
Make sure to hit up places like World Market, Hobby Lobby and Pinterest to help in your quest to find the perfect pendant.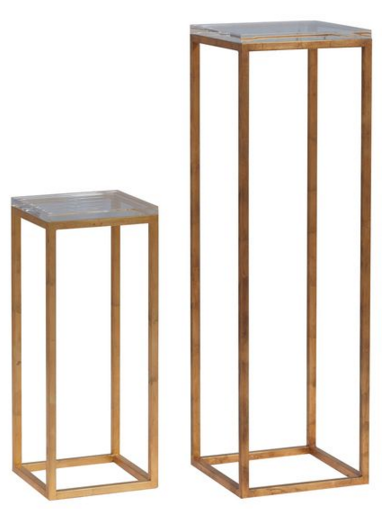 6. Perky Pedestals:
Add some height into your house by adding a pedestal into the décor. These are perfect for adorning even your tiniest of corners.
They come in a variety of styles and materials and are perfect to house your favorite house plant, vase, sculpture or cat. Keep your eyes open for a unique piece that will add to your pre-existing aesthetic.
7. Return of the Desk:
2016 is kicking everyone off of their "home office" bed and onto a desk.
These new desks are no longer the large bulky oak desks that seem to weigh a million pounds, but more of a piece of high-gloss art. So, run to Ikea and find the perfect desk for you and dress it up with fun lamps and colorful textiles and pillows for your chair. The more unique your new home office is the better.
Remember that this is your space to be productive so, try and tailor your decoration to this idea.
8. Traditional Tableware:
Yes, you read that right, Traditional tableware. Pull out your grandmother's china, gravy boats, footed bowls and silver from the crates in the garage and shine them up and dust them off.
Create beautiful tablescapes by intermixing the old with the new. The pieces that are found in the traditional tablescape are beautiful and have intriguing patterns that will liven up any meal while bringing back memories of your childhood.
9. Mixed Metals:
Mix and match metals like no other. As long as it has a metal sheen, mix them. Metal sconces, metal wall art, metallic fabrics, use them all. Bringing in and combing multiple types of metals, textures and natural elements in any home will create a sophisticated look that seems effortlessly put together.
Keep your eyes peeled for that show stopping piece that will not break the bank!
10. Fabric Wall Art:
Forget wallpaper, we now have wall fabric and Robert Allen is paper-backing nearly all of its textiles for a flat fee. There is definitely at least one fabric that will catch your eye and when added to a room will easily turn into a conversation starter.
You are not limited to using unique fabrics on walls. Simply re-cover your favorite seats and ottomans for an update that is as simple as pulling out a few staples from a piece of wood. Your house can be changed significantly for a low price.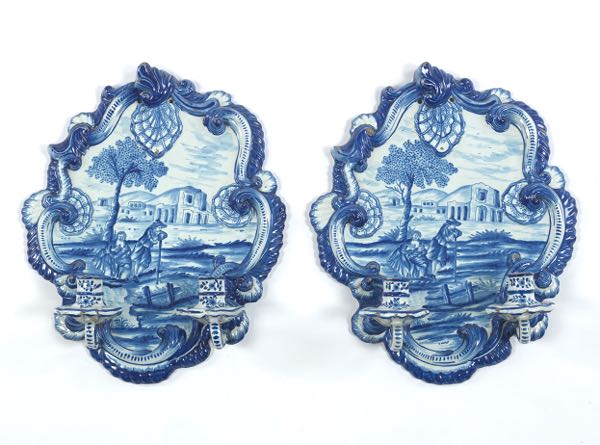 11. A Delft Touch:
Have you heard of Delft? Delft pottery is from 17th-century Holland and uses dark blues and whites to create images of charming country life. These pieces can be found online and in antique stores across the nation.
Buy one or two pieces to spruce up your room or find look alikes to get more for your buck. Keep in mind that if you do buy real Delft pottery that it is extremely collectable.
12. Better Sleep:
Sleep is a natural part of any life-cycle and boy, has the technology come far for this art form.
Have you heard about the new mattresses that help cool your body as you sleep? How about the headrest that incorporates airflow technology with a memory foam pillow? Or the pillow that is specially made for the sleepers who move around all night in their dreamland?
If you are in the market for some new bedding, make sure to see what has come out recently to help you sleep better at night and to wake fully rested in the morning.
13. Guatemalan Fabrics:
Aztec patterns are out and Guatemalan hand-made fabrics are in. These brightly colored weavings all are the rage and nothing is better than getting handcrafted pieces of art to decorate your house with.
They will add a bohemian feel to any room. Find them in pillows, throws, wall hangings or even coasters.
14. Consignment Now:
Trying to find a unique piece that no one has? Go the consignment or thrift shop route. Not only can you buy from some of these places, but you can also sell pieces there. If you happen to have a piece that you no longer want, call up your local consignment store and see if they can help you find a new home for your old furniture so you can clear space for new!
Always remember that upcycling is in. If you find a piece at a garage sale or thrift store and it needs a new paint coat or you want to switch out the drawer pulls, look no further than your local home improvement store!