---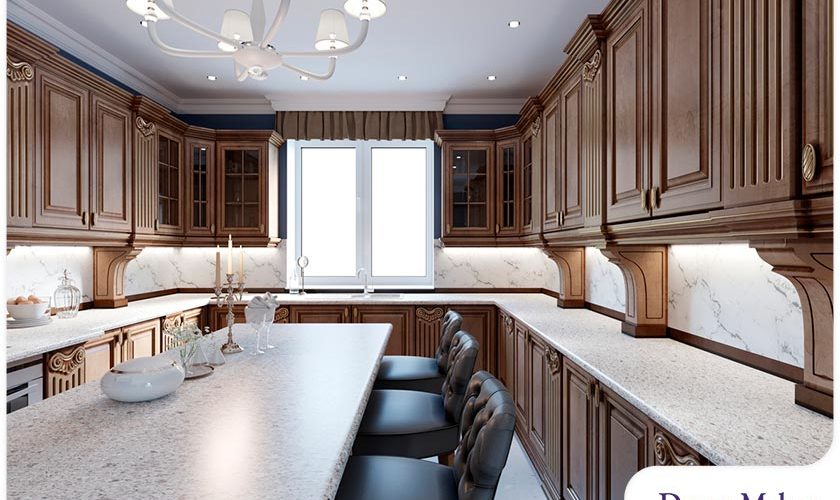 ---
A lot of activity happens in the kitchen, from meal preparation to social gatherings. That's why it's crucial to have a good kitchen design that can serve both functional and entertainment purposes. When planning for your kitchen remodeling project, make sure to include the following features so that you can maximize your new kitchen.

Adequate Storage

There should be enough storage for your kitchen utensils, dishware and pots and pans so that you can keep the entire space organized. An efficient storage system can also make it easier to find whatever you need. As for your kitchen cabinets, be sure not to place them too high. Otherwise, you might end up not using them at all. All cabinets and drawers should be accessible, and open and close easily.

Sufficient Lighting

Your kitchen remodel won't be complete without good lighting design. Kitchen lighting is typically layered. First, you need ambient light for the entire room. You should also have task lighting to help you work safely. Task lighting is usually installed under upper cabinets or over the range. Lastly, accent lighting adds a sophisticated touch to your kitchen space by highlighting your kitchen's best features.

Durable Kitchen Countertops

Kitchen counters take a beating on a daily basis. That's why your countertop material should be highly durable and resistant to heat, moisture and impact. Be sure to consider how you typically use your kitchen. This way, you can determine the most suitable material for your needs. Experienced remodelers can give recommendations based on your requirements, so don't hesitate to ask them.

Let's Start a Conversation!
If you're looking for a remodeler, you can trust DreamMaker Bath & Kitchen of Beaverton to meet all your kitchen renovation needs. We offer a full-service remodeling approach and ensure exceptional service from design to installation. Call us at (503) 214-2167 or fill out our contact form to start a conversation with our experts.