---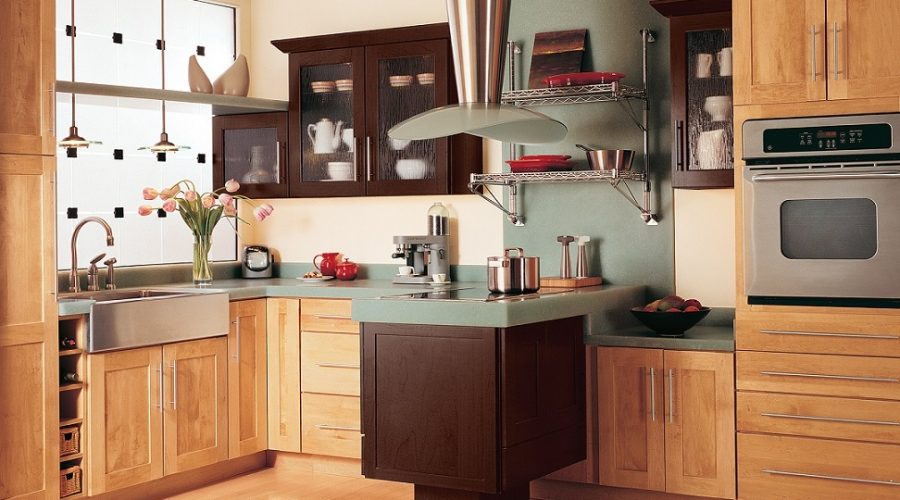 ---
The KonMari method of decluttering and organizing is all the rage these days. We have the genius of Marie Kondo to thank for inspiring many homeowners to "spark joy" in their lives and homes. Whether or not you've read the books or watched the TV series, today we'll give you some great ideas on how you can apply the KonMari method to make your kitchen more enjoyable.
Spark Joy in Your Kitchen With the KonMari Method
The core principles of the KonMari method are actually simple and easy to apply. They include:
Envisioning your ideal home—your ideal kitchen, in this case.

Committing to decluttering and tidying up completely.

Letting go and organizing.

Tidying up by category.

Tidying up by order (clothes, books, papers, miscellaneous items and sentimental items).

Keeping only items that spark joy.
Once you've envisioned a clutter-free, organized kitchen and have committed to letting go of unnecessary items, then you can begin tidying up by category. In the kitchen, your categories would be dishware, ingredients, utensils, etc.
For example, KonMari dictates that you'd only get keep recipe books or your collection of written recipes on kitchen countertops or in your kitchen cabinets and shelves — chuck everything else that has nothing to do with food or cooking. Focus on the kitchen items that you want to keep by asking yourself if they still "spark joy" in you.
Kitchen Organizing & Remodeling Tips
Here are some ways to get started on applying the KonMari method in your own kitchen:
Categorize based on three things: how you cook, how you eat and how you store food and other items. It's best to have a "VIP drawer" for items that you often use when cooking. This will bring you joy as you won't have to rummage through your kitchen every single day trying to find the things you need. Then, organize other items according to use and how often they are used.

Get everyone in your household to embrace the method. Your entire family should know the basics of KonMari and how they can help organize items. Brief your household members on the storage places of particular items, so they'll know where to look for them and where to put them back.

Always prioritize functionality. The kitchen is where functionality needs to be prioritized the most. So when you begin to organize, always think of how you can make your kitchen more efficient.
Get Professional Help From DreamMaker Bath & Kitchen
As a team of experienced kitchen remodelers, DreamMaker Bath & Kitchen of Wooster can help you achieve your kitchen organizing and decluttering goals. We understand that a lot of times, decluttering is best combined with remodeling to make sure that all issues are addressed. Call us today at (801) 203-3307 or submit our contact form to start a conversation!