---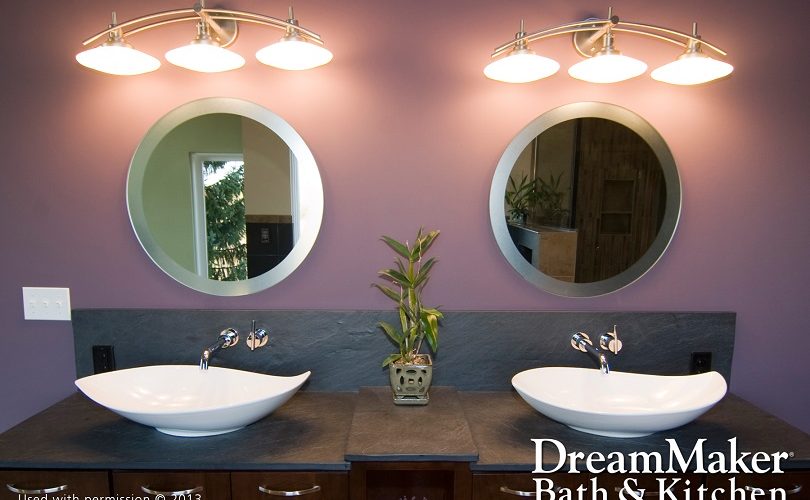 ---
Even when they choose to embrace older homes, homeowners usually still lean toward having the baths redone by bathroom remodeling contractors. This is a shame, since old homes have features that give them such a unique character — and it's especially tragic when these features are original to the house. One thing that has never really gone out of style is the iconic pink bathroom of the 50s.
Post-War Exuberance
Reflective of the exuberance of post-war America, the pink trend was likely spurred by the return of women to the home after World War II and the rebuilding, in a sense, of the American domestic landscape. After working in war-time factories to help with the American war effort, America's women were eager to shed their drab garb and get back to being the homemakers they once were. It was a time of hope, optimism and rebirth.
Mamie Pink
The most compelling influencer of the day — at least from 1953 to 1961 — was U.S. First Lady Mamie Eisenhower. Pink was her favorite color. She wore a pink gown to Ike's inauguration; Ike sent her pink flowers every morning. Thanks to Mamie's influence (she decorated her bathroom as well as their private quarters in the White House in pink), pink kitchens and baths became all the rage in the early 50s, with the frenzy peaking in 1957.
Many homeowners today continue to be appreciative of many of the elements found in 50s-styled bathrooms.
Loving Vintage
At DreamMaker, we're always respectful of the elements of your home that can be given new life. We don't encourage homeowners to completely tear out the old and replace with new; instead, we help homeowners look at and better appreciate what they've got right under their noses. Do you have vintage items or art deco pieces that have simply gone unnoticed? Is there unique tile underneath your flooring or on your walls that you can bring back to life? Before you demolish everything in favor of  bath-to-shower conversions, consider a better way to refurbish that old Pepto-Bismol-hued tub.
Let Your Vision Come to Life
At DreamMaker Bath & Kitchen of Wooster, we've helped many a homeowner catch a greater vision of what their spaces can offer. Call us today at (801) 203-3307 or submit our contact form to schedule a consultation and start a conversation!