---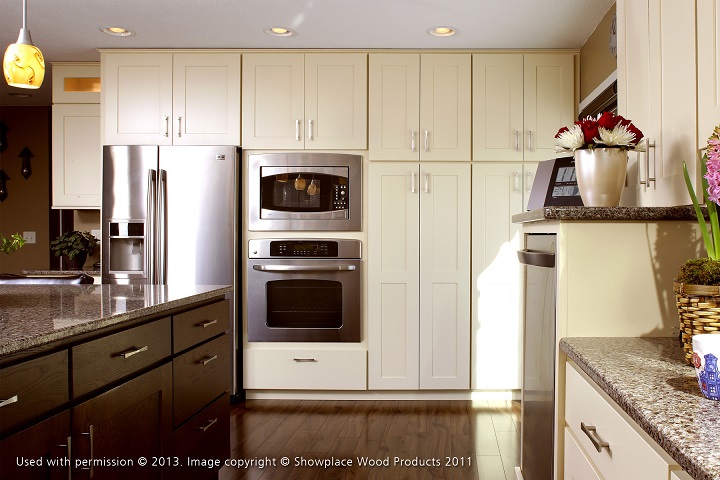 ---
Finding the perfect Mother's Day gift is always a challenge. If the sky's the limit for one of the most important women in your life, then you should consider giving the gift of remodeling. And if your mom is older, an aging-in-place remodeling project is not only a thoughtful gift but also a very practical one that keeps on giving.
What Is Aging-in-Place Remodeling?
Aging in place refers to staying in your home for as long as possible as you age. Aging-in-place remodeling is concerned with making the necessary changes to ensure seniors have what they need to live conveniently, safely and independently every day, factoring in requirements dependent on individual health and personal needs.
Making the Most of Aging-in-Place Remodeling
Here are some aging-in-place modifications you can consider:
Task lighting in kitchens. Make sure your loved ones can always see what they are doing in the kitchen by having task lighting installed or improving on lighting already in place. This is also something you can do in a traditional kitchen remodel.

Walk-in bathtubs. Ideal for those with mobility issues, walk-in tubs make taking baths safer, helping to reduce slips and falls which are common causes of injury in older individuals.

Stair lifts. When using the stairs starts to become troublesome for an older person, you can ask an interior remodeling contractor to install a stair lift, a mechanical device that aids in going up and down stairs.
DreamMaker Bath & Kitchen of Wooster understands remodeling needs are personal, so you can count on us to deliver results based on what will truly work for your loved ones. Whether it's Mother's Day or any day of the year, the gift of remodeling really keeps on giving. To learn more about our aging-in-place solutions, just give us a call at (801) 203-3307. Start a conversation with us today!