---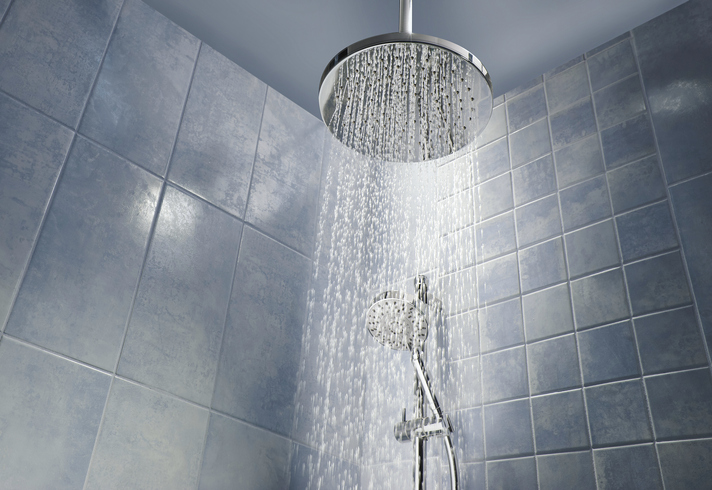 ---
The wet room is a bathroom where shower and bath areas are not enclosed with shower screens are there are no shower trays. Evolved from the freestanding tub trend, it features flooring with gradient to ensure all water runs to the drain.
The Pros
Some of the benefits of a wet room include:
Makes a bathroom look bigger – Without shower and bath enclosures, a wet room is able to take advantage of open layouts that make small bathrooms look bigger and big ones appear even roomier.

Works with any bathroom – The design trend has roots in Japan but it works well with both minimalist and more elaborate bathroom styles.
The Cons
Like any design trend, a wet room has disadvantages. These include:
Everything gets wet – Bathrooms can get humid but due to the wet room's open design, it allows water and moisture to get everywhere. This necessitates much more waterproofing than what a standard bathroom calls for.

It can be expensive – As water can get everywhere, you'll need to have the entire height and length of bathroom walls tiled. You will also require above-average ventilation and possibly underfloor heating to facilitate floor drying.
The Compromise
Many newer bathroom updates utilizing wet rooms today include a shower space with a freestanding tub separated from sink and toilet areas by glass walls. Some also take advantage of rainfall shower heads so showers spray downward and not out. These help keep water and moisture relegated to just a portion of the bathroom, allowing homeowners to waterproof only the parts of a wet room that actually need it. Additionally, this makes it possible to use any kind of vanity material you prefer, as you won't have to worry too much about water and moisture exposure.
DreamMaker Bath & Kitchen of Wooster are trusted bathroom contractors for a reason. We are committed to quality and it shows in every job we do. To learn more about wet rooms and what we can do for you, simply give us a call today at (801) 203-3307. Start a conversation with us today!