---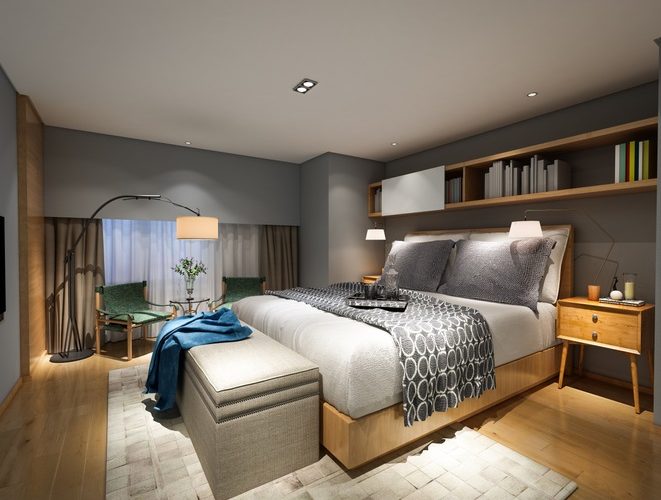 ---
The best thing about home renovation is that it lets you personalize your living spaces, ensuring they are designed to address your needs and preferences. There certainly are a lot of benefits, but where do you begin? For a lot of people, the master bedroom is the ideal starting point because it's the ultimate home sanctuary.
Not sure how exactly to improve this space? Here are a few master bedroom trends for 2019 you can take into consideration.
Rugs – Hardwood flooring in the bedroom has become a popular choice but if you miss the comfort and coziness of carpets, go for rugs instead. The larger the rug, the cozier and more inviting it will make your bedroom. For visual interest and added softness, layer a plush rug over your main one.

Texture – Is your bedroom on the smaller end of the scale? No problem! You can make even small bedrooms feel luxurious by bringing in texture. Add textured pieces to some key areas and you can tie together your bedroom's overall look without overwhelming.

Beds – Even without doing structural changes, you can take your bedroom to the next level by getting a canopy bed. Don't want to go too frilly? You don't have to! Canopy beds today are available in both traditional and modern styles.

Lighting – You'll want to let in as much natural light as possible during the day, but come evening, you can set a more calming tone by layering lighting. This will let you avoid a bedroom that is too bright or too dark, ensuring you have the perfect ambiance.
Whatever your needs and preferences, you can count on home remodeling expert DreamMaker Bath & Kitchen of Wooster to help you bring your dream bedroom to life. To learn more about master bedroom trends and what will work for you, don't hesitate to give us a call at (801) 203-3307. We're ready to start a conversation today!