---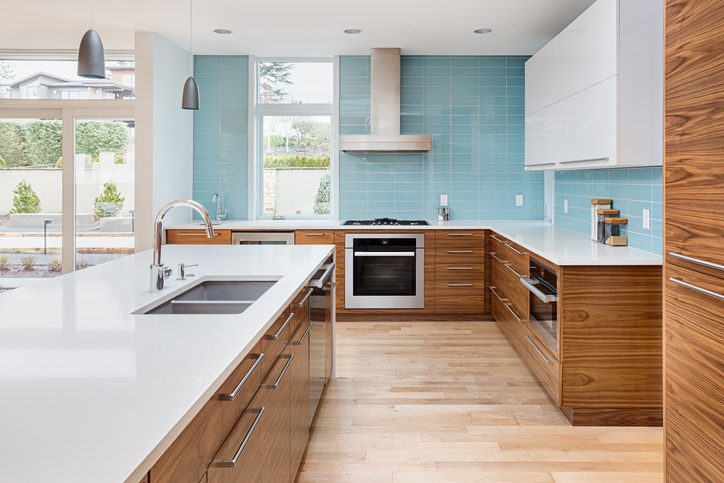 ---
Kitchen remodeling experts often recommend low-maintenance materials and design in the kitchen, particularly for the countertops and flooring. In addition, you might want to invest in easy-care cabinets. Cabinets are prone to grease, stains and splatters, especially if they are near the cooking area. Apart from keeping your kitchen organized, choosing the right cabinets can help reduce the time and energy that you spend on cleaning. Below are some kitchen cabinet tips that can help you achieve a low-maintenance kitchen.

Install Flush Cabinet Ends

Your contractor will likely give you two options for finishing the ends of your cabinets. One is matching ends, which feature a panel with the same style as the door fronts. They often require more scrubbing. The better option in terms of maintenance are flush ends, which are typically smooth. You can easily wipe off their surface, which makes cleaning a lot quicker.

Opt for a Door Style With Minimal Details

Avoid cabinets with door styles that have many nooks and crannies. Raised-panel door styles, for instance, easily collect dust and dirt because of these details. Meanwhile, slab and shaker-style door fronts have simpler designs, so you won't have to spend time scrubbing every recess to get them clean.

Choose Stain Instead of Paint

Let your kitchen remodeler know that you prefer stain instead of paint on your kitchen cabinets. Stains are usually easier to touch up than paint. You can even use a matching permanent marker if your cabinet stain gets scratched. With paint, it can be hard to match a specific paint color to make touch-ups. Paint touch-ups also tend to be more noticeable.

Keep Your Sink Cabinet Protected

Ensure that your sink cabinet is protected from moisture. You can opt for an all-plywood construction for the cabinet since this would make your cabinet more durable. Alternatively, you can purchase a cabinet mat and place it at the base of your sink cabinet. It will act as a moisture barrier and catch any spills or leaks.

Let's Start a Conversation!
DreamMaker Bath & Kitchen of Wilmington is a locally owned and operated company that handles bath and kitchen design and installation. We also have expertise in other areas of home improvement, including flooring, lighting, cabinetry and more. Call us at (910) 212-5889 or fill out our contact form to start a conversation. We serve customers in New Hanover, Landfall, Wrightsville Beach, Porters Neck and more.