---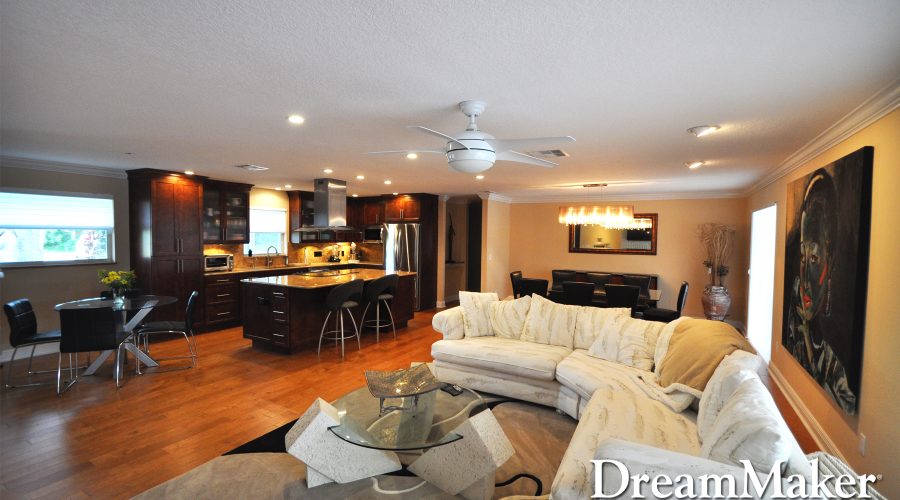 ---
If you're expecting a new addition to your family—or perhaps a few who are returning to the nest—then you may need to plan your remodeling projects accordingly. In this blog, home remodeling contractor DreamMaker Bath & Kitchen of Tyler shares remodeling ideas that make room for a growing family.

Tear Down the Walls

An open floor plan can make your home look and feel more spacious by eliminating the walls that separate the living room, the kitchen and the dining room. It allows more space for movement, especially for elderly family members who require wide spaces for assistive devices. Open floor plans also benefit from combined natural lighting and ventilation.

Convert the Attic or Basement

Converting an attic and/or unfinished basement into additional bedrooms can increase your home's living area without needing to add an upper story. Certain roof styles, such as Mansard and gambrel roofs, are more suitable for conversion due to the height. A good home remodeling contractor will take into account factors such as insulation, ventilation and humidity in both the attic and basement when planning a conversion.

Build a Granny Flat

In-law suites, also known as granny flats, allow senior family members to enjoy privacy while living close to their adult children. A granny flat can be standalone or an extension of the main house. It may have its own bathroom and kitchen, complete with upgrades that improve accessibility. When not occupied, a granny flat can double as a guest house or home office.

Install New Bathrooms

If you've found yourself competing for bathroom time on weekday mornings, you definitely need additional bathrooms to make mornings less rushed. If you're living with elderly family members, keep accessibility upgrades in mind, such as grab bars, walk-in bathtubs and level floors. Safety features such as non-slip tiles should also be considered.

Let's Start a Conversation!
DreamMaker Bath & Kitchen of Tyler is your leading local provider of interior remodeling services. Give us a call at (903) 255-7111 or fill out our contact form if you live in Tyler, TX, or nearby communities.