---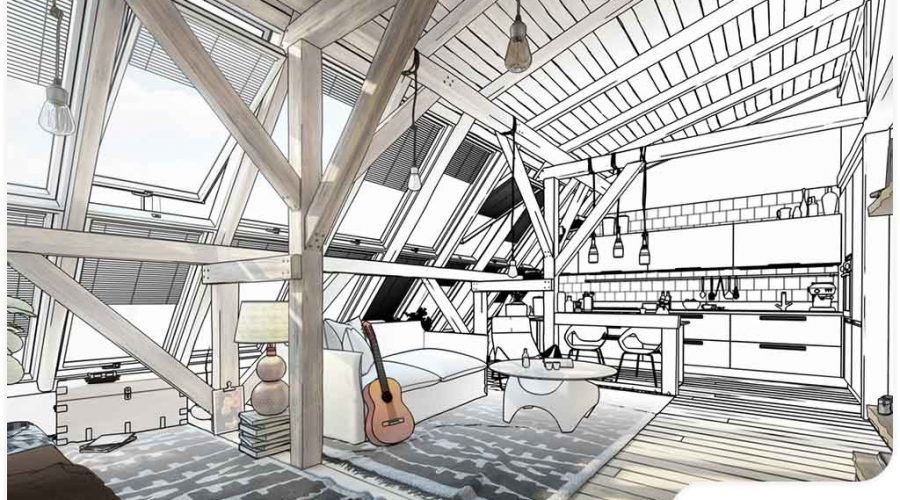 ---
Your attic space has a lot of potential. If you need more space for your growing family, you don't need to look any further. Compared to an addition, an attic conversion is a more cost-effective way to expand your living area. This home remodeling project can also increase the marketability of your home if you're considering selling it in the future. Here are the do's and don'ts of attic conversion.

Do's

Use Space Wisely

If done properly, attic renovation can give you a significant return on investment should you sell your home in the future. When remodeling this space, be mindful of building codes. You can hire an engineer to check your home's foundation and framing to ensure they can handle the additional load.

Invest in Spray-Foam Roof Insulation

If your roof isn't sufficiently insulated, it will allow significant heat loss and heat gain. This will make your attic uncomfortable year-round. It's worth investing in spray foam insulation because it forms a tighter air barrier, keeping the temperature in your living space regulated.

Stick to Your Home's Style

Whether you're planning to build a bedroom or an entertainment room, make sure that your attic reflects the same style as the rest of your home. If it doesn't match, your property's value can be affected. Consult an experienced interior remodeling expert for more guidance.

Don'ts

Don't Overpersonalize

If your goal is to increase your home's value, then overpersonalizing the attic space is a no-no. Go for furnishings, colors and decor that will be appreciated by most people — and therefore most future buyers.

Don't Forget to Do Your Research

Comparing your home to other houses in your neighborhood will help you determine the best investments to make for higher home value. What will set your attic apart from others? By making your attic slightly better than others in the neighborhood, you can boost your property's marketability.

Don't Skimp on Materials & Tech

It's always a good idea to invest in high-quality flooring because it will make your attic more attractive and increase your home's overall value. Hardwood flooring and luxury vinyl are great options because they are lightweight. Consider adding outlets with USB chargers, wireless speakers and other convenient technology in your converted attic too.

Trust Our Pros
Looking for an experienced and reliable home remodeling contractor? At DreamMaker Bath & Kitchen of Tyler, we're here to help with all your interior remodeling needs. Call us at (903) 255-7111 or fill out our contact form to reach our design experts if you live in Swan, New Chapel Hill, Whitehouse, Noonday and many other communities.